Relaxation tips from our

farmers
Stuck indoors, for the right or the wrong reasons, the days between Christmas and New Year should be about relaxing together. But it's easier said than done. Here are five tips from those in the countryside that know best.

Tip 1: Go phone free

It's simple. If your phone is always on, you are always on. Every beep and notification is a shot of adrenaline to the system. Use the holidays to log out and make time for each other. You know it makes sense.
Tip 2: Light a candle or a fire
Candles make any place cosy and a wood fire even more so. Both lower the stress levels and encourage you to do precisely nothing except look at them. That's the meaning of relaxation. Take a look at our stress free guide to making a fire if you are lucky enough to have a wood burner at home. You'll find it here.
Tip 3: Go and do something
creative
Making things brings calm to the soul. It can be cooking, drawing or writing. When you are focussed on creativity, your brain is not running hither and thither.
We can help you out here with our colouring sheet full of Feather Down scenes. Try it with the children. Does that feel like work?
Tip 4: Get into the
great outdoors
Natural light and fresh air work on us in wonderful ways. Take a walk on the wild side and your spirits will definitely lift. And when you see nature at work whilst you are out, you'll lose yourself in its wonders instead of being stuck in your daily concerns.
Tip 5: Just do
nothing
Just stop, put your devices down and look out the window. At the sky and the clouds. Take a few deep breaths and life will feel better.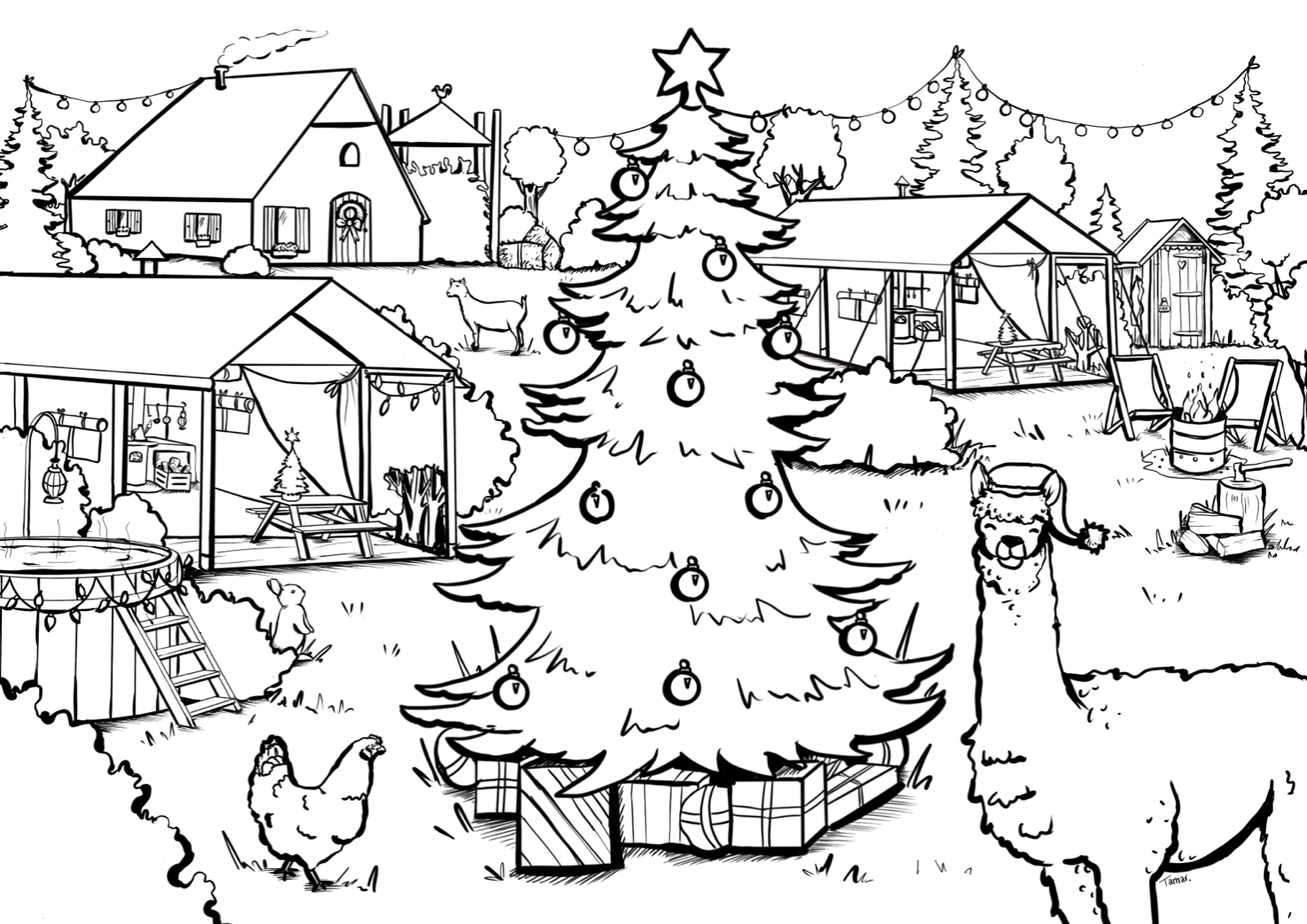 Tips on
countryside

living

At Feather Down we are all about escaping to a simpler life. With more time in the outdoors and in nature. With Feather Down Farms you get a glimpse of what life was like before mobiles and devices drove us to distraction. And people keep coming back to Feather Down year after year for that reason. In the UK nearly 50% of our guests are returning, for the peace and the quiet and the togetherness.