We all know that time spent outdoors has many physical and mental benefits for children and it's important to be able to play and explore outside, whatever the weather. The British weather can be somewhat unpredictable, so it's important to make sure you're prepared. It's not unusual to be caught out in an unexpected rain shower, even in the summer months!
Our friends over at Muddy Puddles are children's outerwear experts and their mission is to inspire and enable families to spend more time outdoors whatever the weather with their planet-friendly clothing. They have been kitting out young adventurers in waterproofs and wellies for over 20 years, enabling them to stay warm, dry and happy while enjoying the great outdoors.
When you're packing for a family holiday, organisation is key and this means making lists! Here's a handy list of outdoor clothing essentials to get you started when packing for your next Feather Down family holiday.
Reliable, waterproof jacket
Even the sunniest day can end up with rain! To make sure your growing explorers stay warm and dry while they're out and about exploring the farm they will need a super waterproof, breathable jacket. We recommend handy, foldable jackets that pack into their own pocket – perfect for those family trips outdoors when the weather can turn quickly. Look out for extra features like fully taped seams to keep out all the water droplets, plus elasticated cuffs and hood.
Super waterproof puddle suit
Whether it's splashing through puddles or running through the rain, an all-in-one puddle suit is the ideal outfit for wet weather adventures. Choose a lined or unlined puddle suit depending on the weather and head out to enjoy that fresh air and soak up the scenery on the farm or further afield.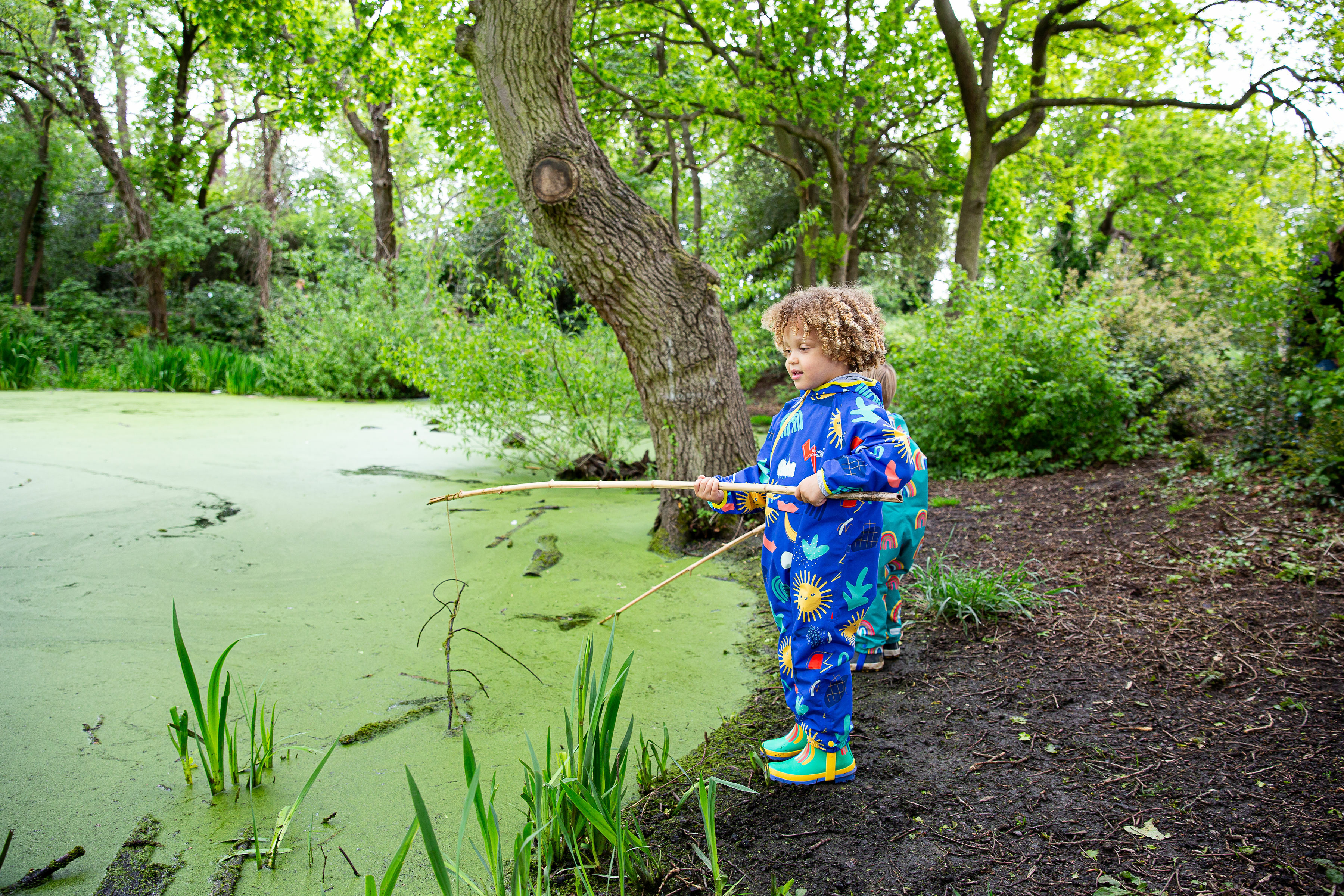 Lightweight and super practical, a pair of good waterproof trousers is an essential item for outdoor play and they're ideal, no matter how muddy or wet it is. Plus, once you get back from that fun day out, the trousers can be easily rinsed off and left out to dry, ready for the next day.
Don't set off without a pair of reliable, splash-proof wellies which are particularly useful when exploring the farm. Make sure you choose a pair that have deep cleated soles which help to prevent little feet from slipping in the mud and the taller the wellies the better as they will provide more protection from water splashing over the top. It's the little details that make all the difference and allow your child to simply relax and have some fun. After all, who doesn't love jumping in puddles?!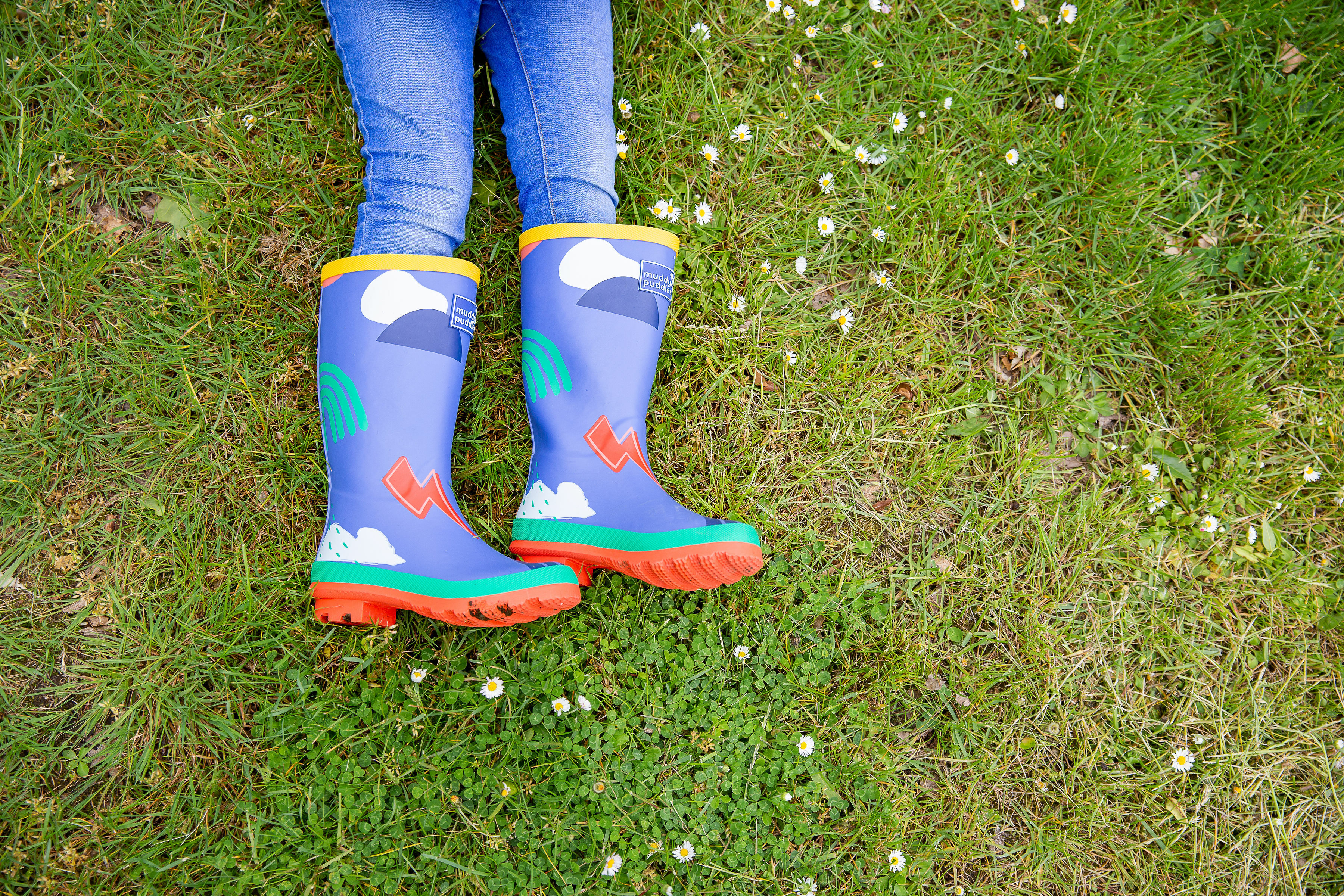 If you're staying close to the coast and are planning a day trip there, you'll need to remember swimwear for the children (and you!). Make sure to choose a UPF protective swimwear with longer sleeves for maximum protection from the sun's harmful rays if it's a hot day and remember to pack the sun cream to apply to any exposed areas.
Weather-proof accessories
Hands get cold very quickly and are particularly sensitive so depending on the weather make sure to protect your children's delicate hands with appropriate gloves or mittens. If the weather is still a bit chilly, a warm hat is also a must as most heat is lost through our head – perfect for those days with lots of outdoor activities planned.
Muddy Puddles are offering Feather Down Farm guests a saving of 15% at Muddy Puddles using the discount code FDF15. Offer valid on full price items until 30/09/2022.