One of the benefits of our farm stays is being surrounded by picturesque views, delightful countryside and being away from the hustle and bustle of busy cities. However, it's still possible to easily access many of our farms by public transport so you can start your stay in a sustainable and eco-friendly way with the whole family.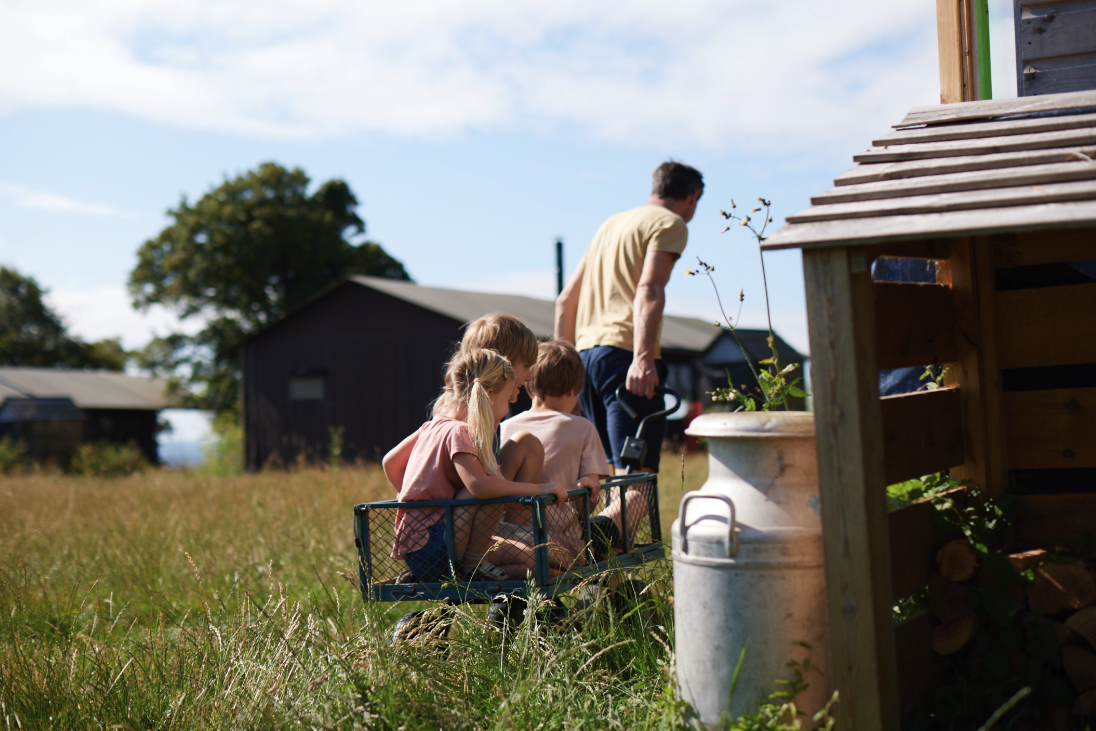 The closest train station to Sunninglye Farm is High Brooms Train station on the Hastings line, which is only a 12 minute taxi ride from the farm. With a direct train from London Charing Cross in under an hour, you'll be able to relax in the beautiful Kent countryside surrounded by animals, or take on a raft building challenge with your best friends sooner than you think. Using public transport can be an eco-friendly way to visit a Feather Down stay for your family holiday this summer.
Getting to New Barn farm couldn't be easier. Bedford train station is just 17 minutes from the farm with lots of connecting trains. On the Midland Main line, easy connecting trains run from Derby, Leicester and St Pancreas to Bedford station, a bustling hub in the city. But worry not, a short taxi away to New Barn Farm and you'll soon be adventuring through woods and playing on rope swings, meeting the vast range of animals including chickens, sheep, goats, guinea pigs, horses and pigs and enjoying your luxury canvas hideaway.
Although Devon may seen a distance away and tricky to get to, there are some direct and easy ways to get to Billingsmoor farm on public transport. Catch a 2-hour train from London Paddington to Tiverton Parkway (travelling past Reading and Taunton), or hop on from Birmingham New Street instead, another quick 2 hour journey to Tiverton Parkway. It's then a short 15 minute taxi ride and you'll be in peaceful and tranquil surroundings at the farm. Alternative, come to Cranbrook station via Salisbury or Basingstoke, which is a similar distance from the farm.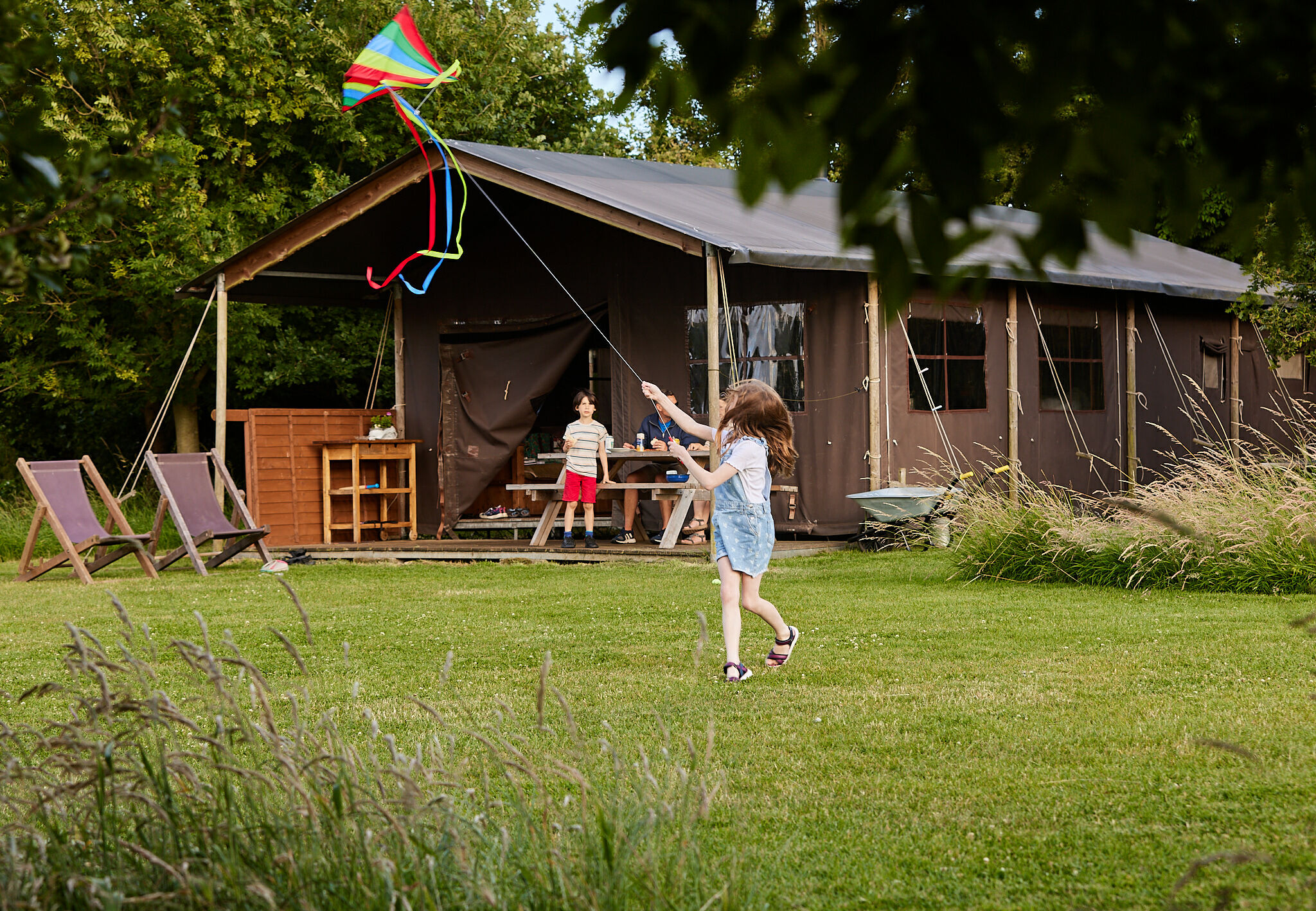 A short distance from bustling Colchester, there's only a short drive from Kelvedon train station to the estate and farm (approx. 10 minutes). The train station is served by regular trains from London Liverpool Street, London Stratford and Ipswich, making it easy to escape the city and enjoy some of the peace and quiet of nature. Explore the historical Tudor tower draped in history and help the farmer with his daily animals feeds each morning, a great combination of history and nature.

You'll find Lunsford farm in the village of Pett which is a 10-minute drive from Winchelsea Train Station. Farmer Andrew will be ready to welcome you to his farm, along with the sheep and cattle, where you'll experience stunning sea-views and relaxing countryside. To get to Winchelsea station, take a direct train from Charing Cross or an easy interchange from Brighton or Eastbourne. Using public trains is an easy and quick way to travel to a huge variety of locations across the UK, avoiding traffic and delays so you arrive at your destination feeling relaxed and calm.
If you're off the meet the Alpaca's at East Shilvinghampton farm in Dorset, it's only 12 minutes via car from Upwey Train Station. There are some great direct trains that serve this station, including from London Waterloo in under 3 hours or if coming from the further North, it's just over two hours from Bristol Temple Meads on a direct service. You'll feel a million miles away from the busyness of life as you soak in stunning countryside views, help feed the goats and embark on a memorable Alpaca walk (bookable as an extra).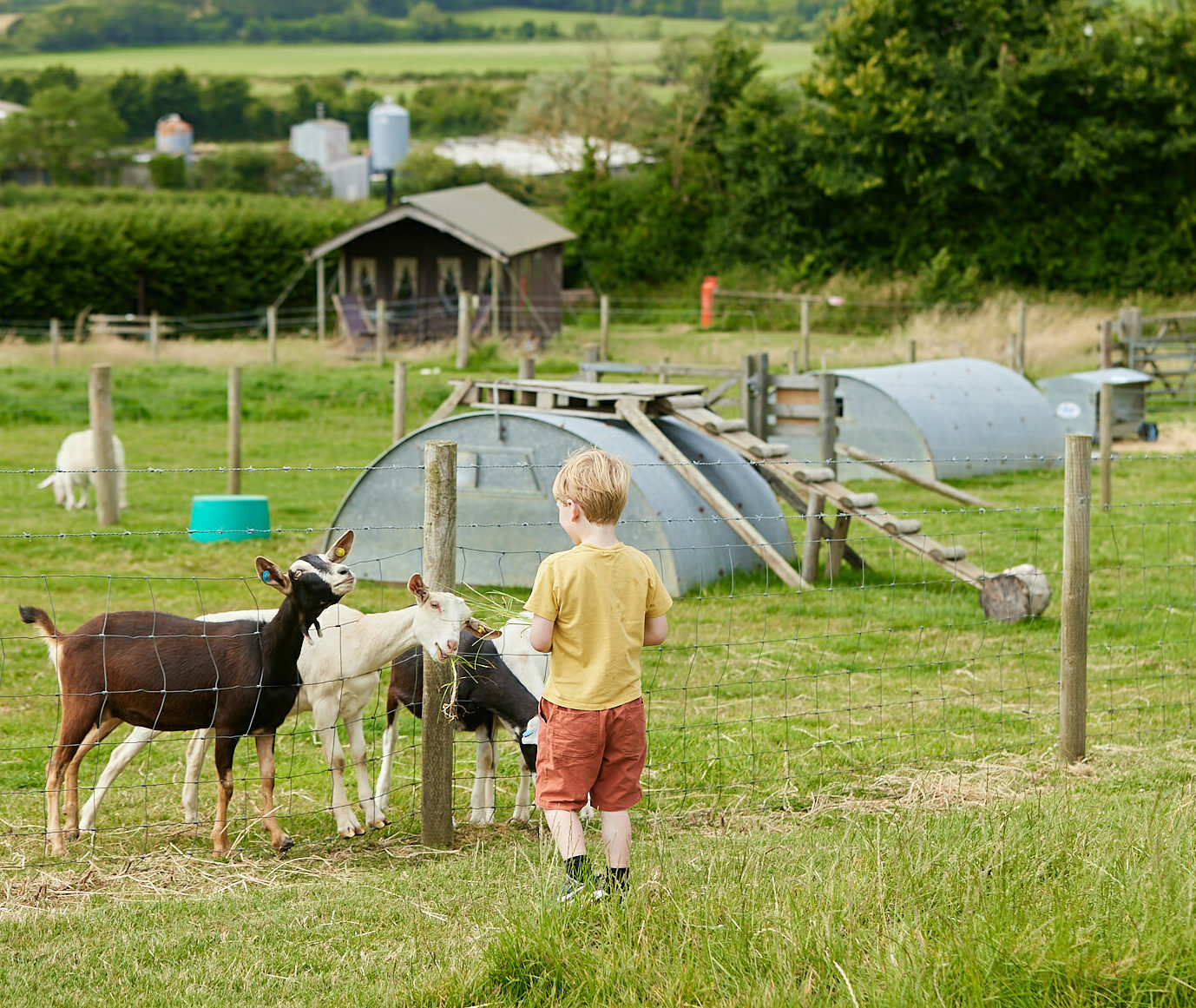 If you're looking for a sustainable way to get to East Anglia, look no further than a stay at College farm. Hop on a train to local station Beccles then with a short taxi ride, you'll be at College farm in less than 10 minutes. With direct connections from Ipswich and Norwich as well as easy changes from London Liverpool Street, Peterborough and Cambridge, you won't be far away from a family short break near the Norfolk Broads this autumn.
You may think travelling to Cornwall is impossible without a car but you'd be surprised! Take a direct train from London Paddington straight down to Penzance in 5 hours (passing Reading, Taunton and Exeter on route - fancy a day trip shopping anyone?) then it's just 4 miles in a taxi straight to the farm. If you'd prefer to avoid using a taxi, a short 20 minute bus ride from the station will leave you with a little walk up to the farm, ready to enjoy a wonderful holiday in Cornwall with your kids. Taking a train will also avoid the busy motorways, with other holiday makers and a multitude of caravans heading down to Cornwall during the summer.
Just a 1 hour train journey from Newcastle or 2 from York to local train station Chathill, Northumberland farm is a great option for a northern family friendly staycation. If you're coming from further south, you can hop on a direct train from London Kings Cross to Newcastle in 3 hours, passing Peterborough, Grantham and Doncaster on the way. From Chathill station, it's just a 5 minute drive to the farm or if you want to stretch your legs, a 3 mile walk through the picturesque countryside.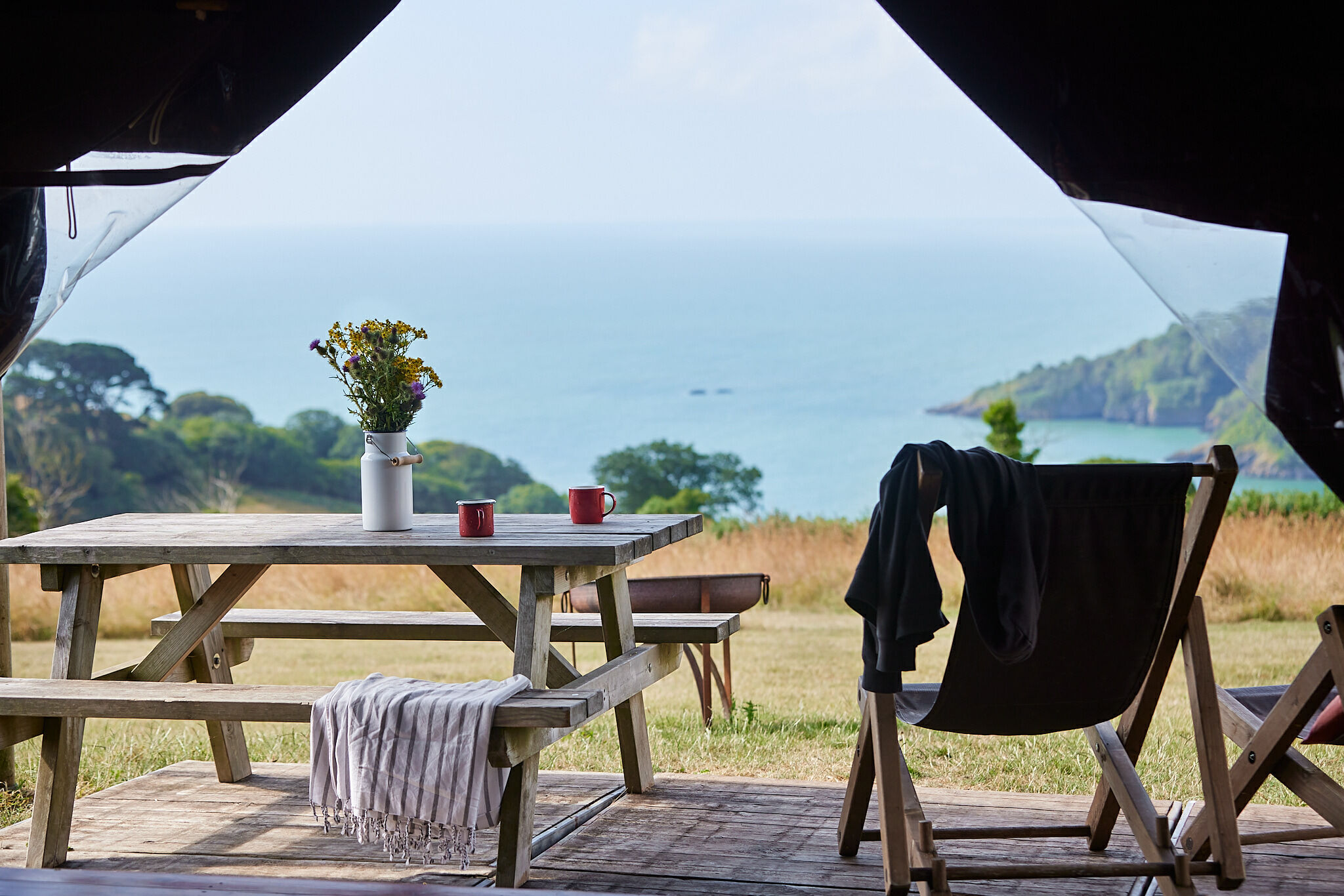 If a Scottish holiday is your choice for this summer, look no further than Chesters Estate in Jedburgh, near the English border. Tweedbank train station is only 17 minutes from Chesters Estate and is served by trains from Edinburgh in less than an hour. With fast trains from London Kings Cross to Edinburgh in 4 hours and 20 minutes (with stops at Peterborough, York, Durham and Newcastle), you'll be relaxing in a hot tub or exploring the secret walled garden while surrounded by wildlife in no time at all.

Escaping to the Cotswolds may seem a little too far for a short break, but with a train from London Paddington to Stonehouse train station in 1.5 hours then 11 mins in a taxi to farm, you could be relaxing with some homemade cider, freshly grilled sausages and surrounded by unique countryside, all before the sun sets after work. Easily accessible from Birmingham in just over an hour as well as Derby in 2 hours, it's a great accessible location for a weekend away with the whole family.
Another farm near the Cotswolds and overlooking the AONB Malvern Hills is Hollings Hill farm. Hop on a train from London Paddington to Malvern Link station (2hr 20min) then it's a short 10 minute taxi ride to the farm. With direct trains from Birmingham New Street and easily accessible from Derby station too, you'll be learning from the farmer about dairy farming as well as watching the sheep and horses grazing in the meadows nearby. An ideal destination for the best family getaway this summer.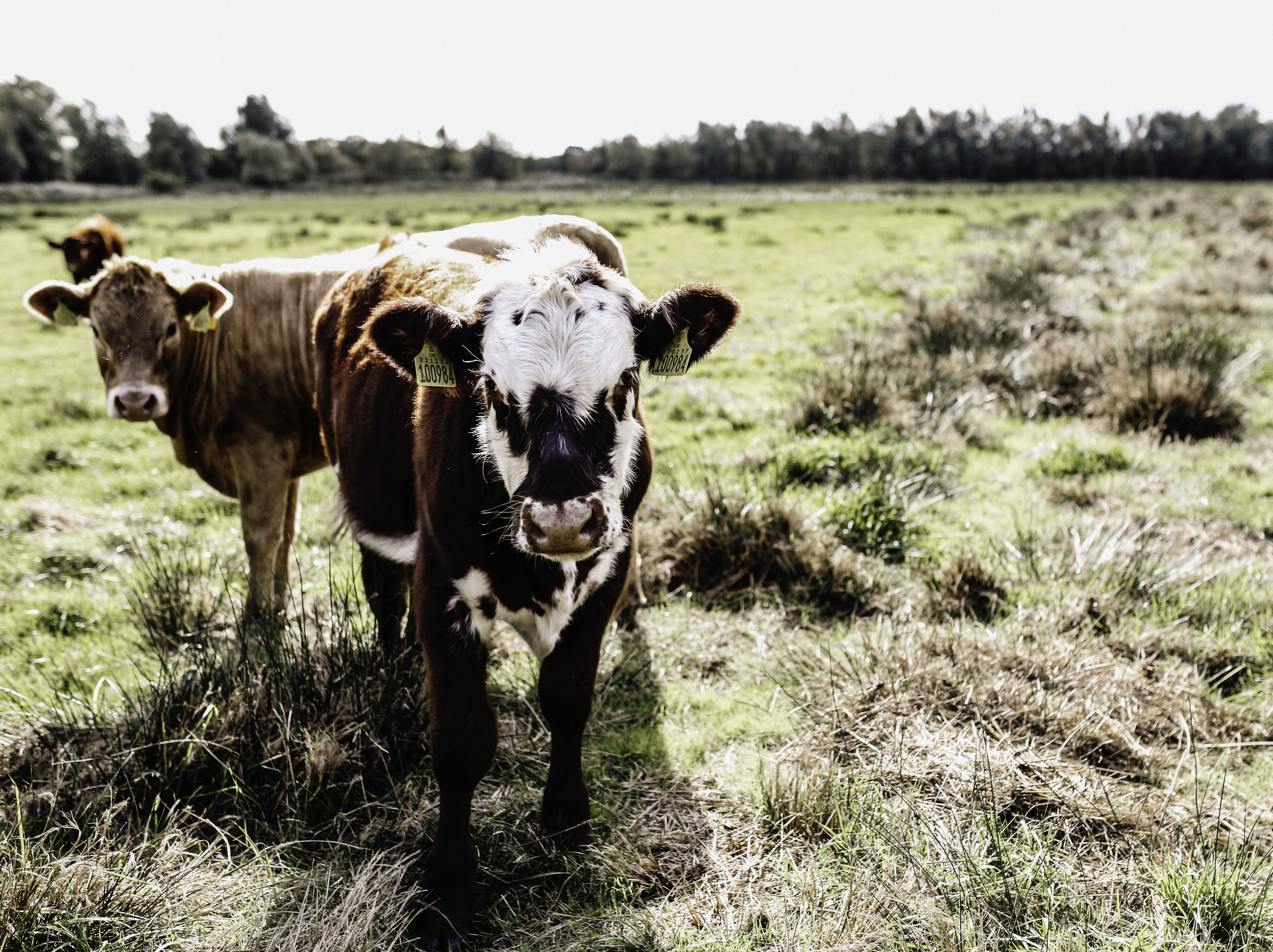 With an abundance of farms that you can reach by public transport, a Feather Down stay can be a further eco-friendly choice for your family getaway. Part of our mission is to help everyone understand how food gets from farm to fork and by having farm locations accessible by public transport, it links city and countryside for a whole new depth of understanding, adventure, connection and most importantly, fun!