With the weather starting to warm up and the days gradually getting longer, it's a great time of year to think towards springtime and sunnier days when you may be able to get outside a little more. In the UK, we are incredibly lucky to have so much green space available for recreation, from National Parks and Areas of Outstanding Natural Beauty to local fields, meadows and forests to explore. Here's our top 8 benefits of a farm stay in the UK countryside.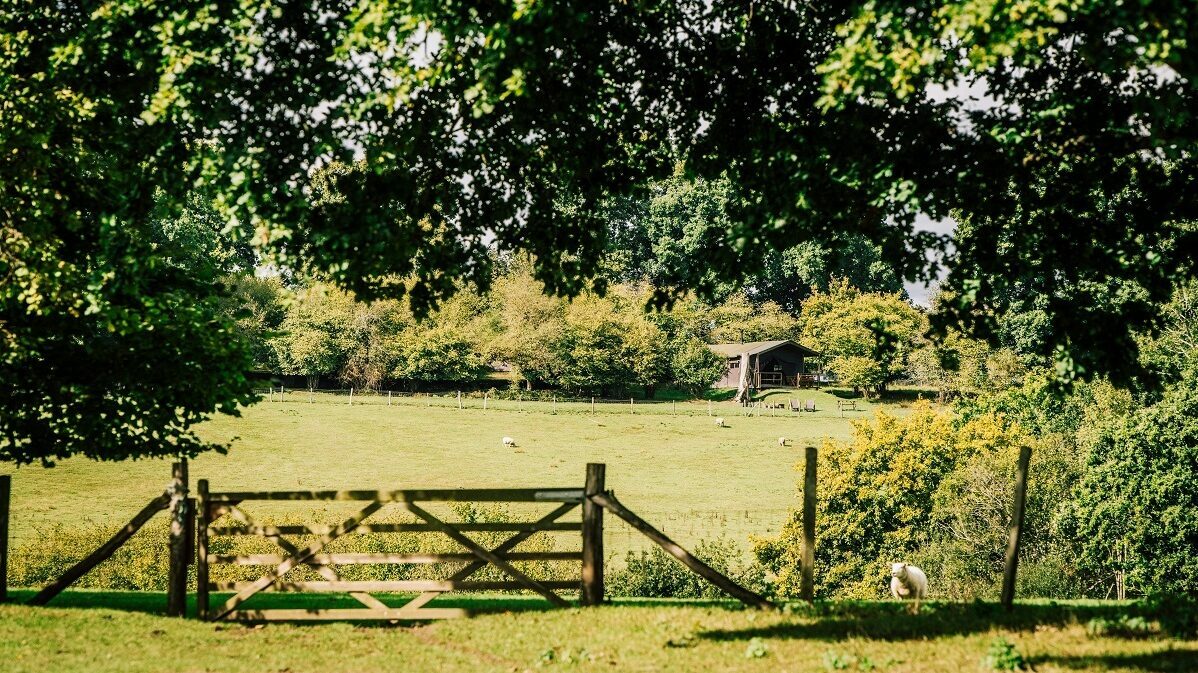 Fresh air
On a Feather Down farm stay, you aren't just seeing the countryside. You are feeling, smelling, and tasting it, the ultimate sensory experience for anyone. Fresh air outside of busy cities and towns awakens the senses and refreshes the soul.
Sunshine is the best source of vitamin D, so by being outside on a glamping holiday you'll dose up on this important nutrient to strengthen your immune system. And we know British weather can be unpredictable but it's just as much fun in the rain.
Seeing more of the UK
The UK is full of breath-taking views and stunning locations, from the exotic Scottish borders to the rolling hills of Cheddar Gorge, and from coastal sandy beaches in Cornwall to the deciduous woods of the New Forest. Keep your carbon footprint low and travel time less by exploring the amazing nature here in the UK during a short break. With farms located throughout England, Wales and Scotland, you'll be sure to find a farm within 2-3 hours of home.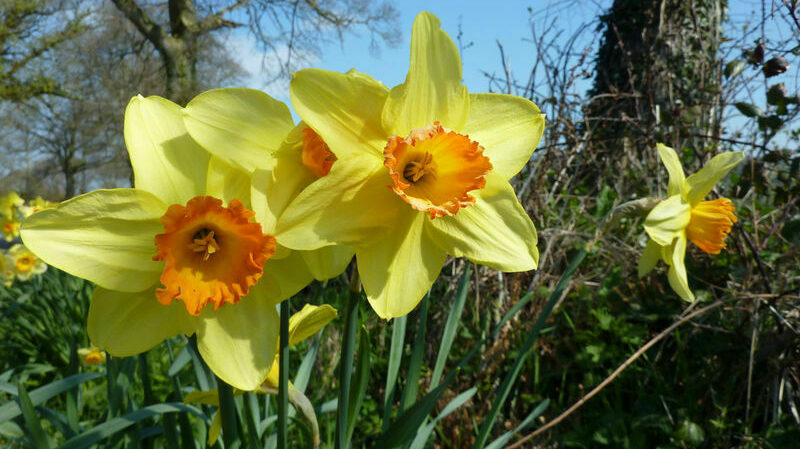 Disconnect from daily life
One of the wonders of being in the countryside is a lack of mobile signal. Removing electricity, Wi-Fi and digital connection means that you can truly take in nature without distractions or notifications constantly clouding your mind.
Taking a step back from the digital world can reap huge rewards on quality time and being present in the moment when you are with those you love.
Learn something new
You can learn about nature and the environment, and our collective responsibility to look after it for years to come so all future generations can enjoy the same experience and natural world we have. From spotting different leaves on plants, to identify tracks on the path, being in the countryside helps us to expand our knowledge in a far more interesting way than reading a book.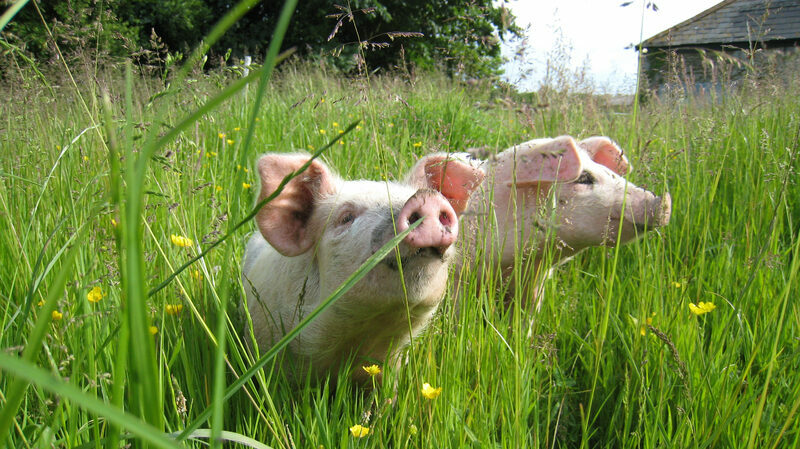 Discover animals
Many farms are dog-friendly so you can bring your beloved pooch along with you. During a farm stay, you will be surrounded by other furry friends, from sheep and new-born lambs, to cows, pigs, goats and even horses at some farms. Get to meet them up close and personal, join in during their daily feeds and learn more about them during a unique farm tour with the farmer.

Perfect family time

What better way to celebrate a special occasion than to be surrounded by friends and family. While a posh hotel for an afternoon tea may be a traditional way to celebrate, why not do something different this year and create quality time together over a weekend spent in the countryside. With memories to last a lifetime, you can take over a whole farm exclusively as a group glamping weekend, with nature playing a key part in your special moment.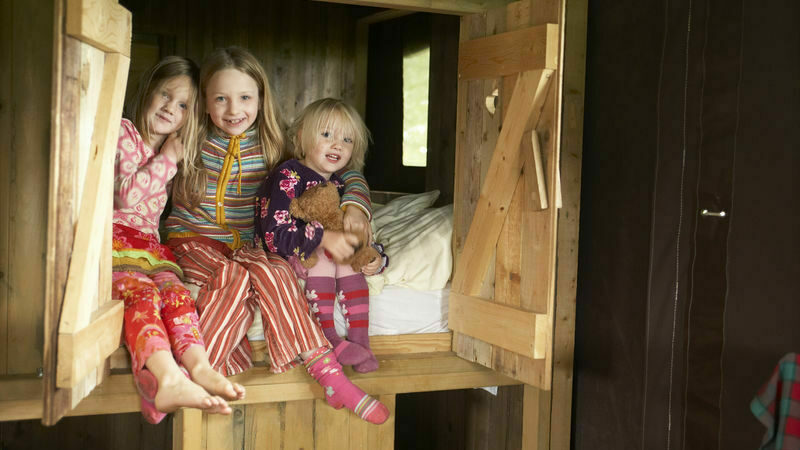 Experience unique moments
The beauty of being in the countryside is experiencing moments you won't find elsewhere, especially in a busy town or city. Imagine sitting in a bubbling hot-tub with a glass of wine, star-gazing under a clear night sky, listening to the sounds of owls hooting and badgers rustling in the woods nearby, all while your children sleep peacefully a few metres away.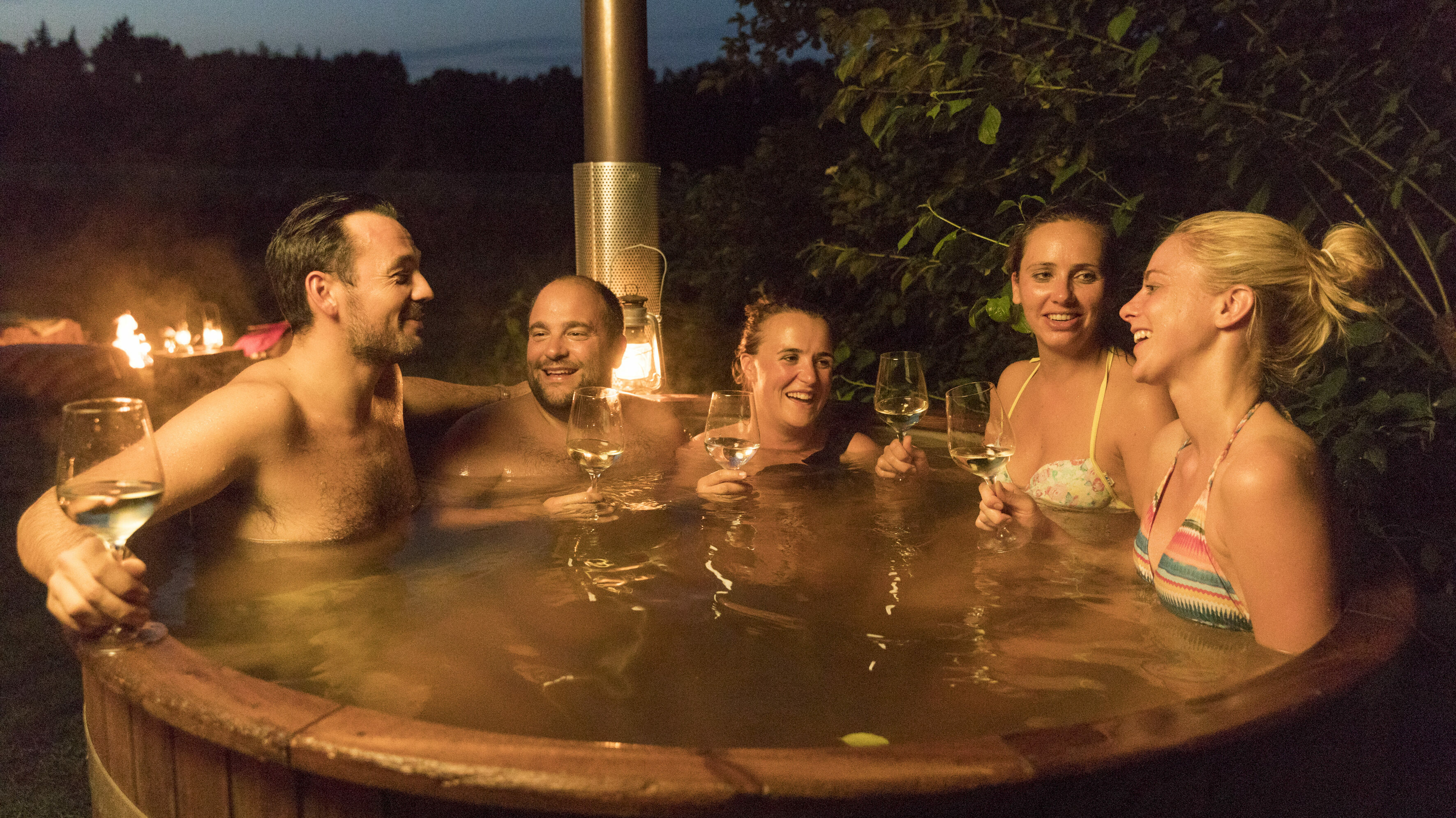 Memories for a lifetime
Imagine being snuggled on a comfy sofa under a blanket with those you love, hearing the crackling of the wood-burner while reading a favourite storybook under candle light, before you relax into your warm, comfortable double bed. This is what memories are made of, ones that you and your children will cherish for a lifetime. Your spacious canvas hideaway is a unique place to stay which embraces the comforts of home and blends them with the natural world around you.