Take a front-row seat for lambing this spring
This key part of the farming calendar usually happens in springtime. It's an experience our guests never forget and is a truly magical time to be on a Feather Down farm.
We've pulled together some handy facts about lambing at our Feather Down Farms as it really is a special time to introduce children to farming and the countryside.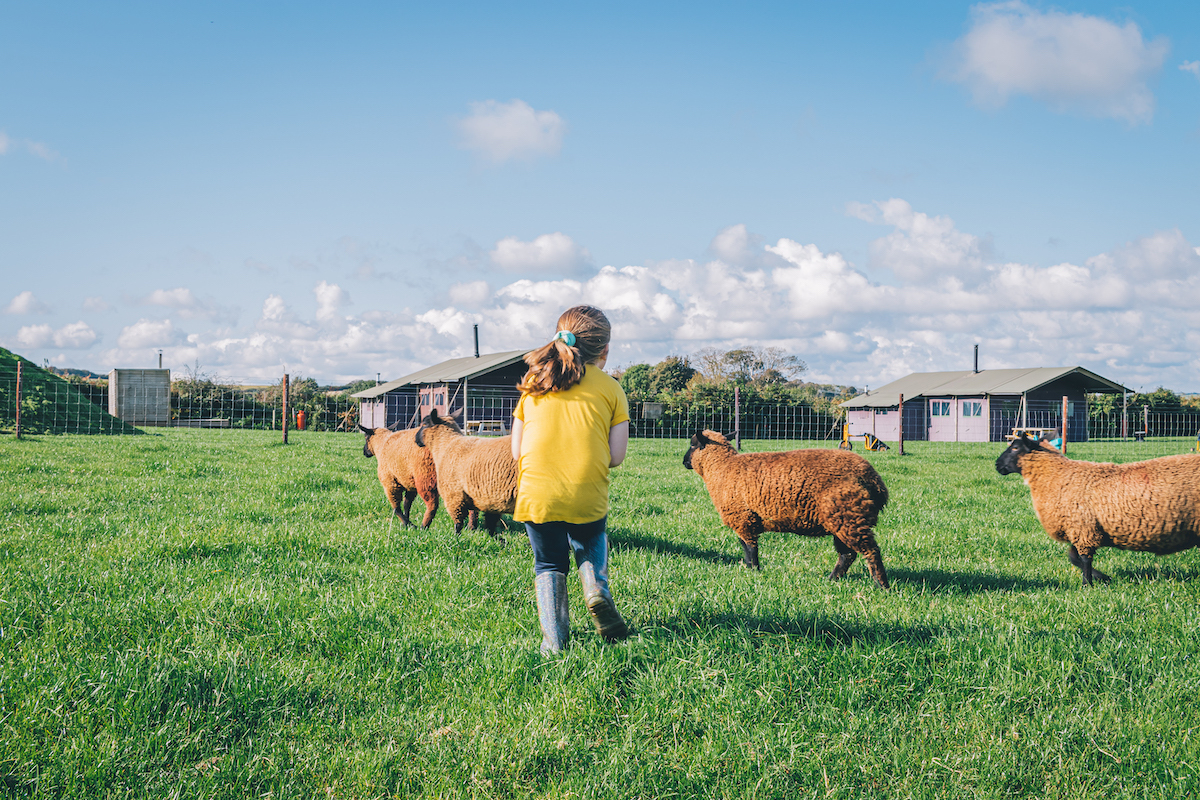 1. Lambing can start as soon as December although the majority of farms begin in early spring. Early farms like Hidcote Manor, will see most of their lambs born by the time the first guests arrive in April whilst lambing at Warren farm, above Cheddar Gorge in Somerset, only starts in May.
2. Feather Down have farms across the UK where lambing can be found. The furthest north is at Balnab farm in Scotland whilst the most southerly is Gwel Teg in Cornwall.
3. Lambs come in all shapes and sizes. If you go to Glastonbury Hill farm, you'll get close up to the tiniest breed in this country, the Ouessant, a rare breed originally from the island of the same name in Brittany.
4. Most family's experience of lambing is unforgettable. One boy who had spent the whole weekend with the lambs at one of our farms cried all the way home. And the emotion even affects grown men too, have a watch of 'Clarkson's Farm'
5. You may even find yourself mixing with Instagram stars. Molly at Gwel Teg has built up quite a following since she came into the world in 2020.
6. Guests can often bottle feed a lamb which may be because they are an orphan or more likely that the ewe has had triplets or more and can't look after them all.
7. You may be extremely lucky and witness the birth of a lamb at a Feather Down farm. It's something that you're likely never to forget.
8. Flocks come in all shapes and sizes at our Feather Down farms. At Warren farm they have 1,300 Welsh mountain ewes lambing this year, whilst others will have just a handful. Size doesn't matter though as the magical experience will be the same.