We can all agree that the demands of everyday life are sometimes overwhelming. Hurried school or nursery runs, work emails 24/7 and battles over screen time tend to take over. Enjoying quality family time can be a challenge and we all lose sight of the simple pleasures in life. But a stay on a Feather Down Farm is a great way for families to get some much-needed relaxation together with time to unwind.
The team at Ladybird have shared some book suggestions that are perfect either before, during or after your stay on the farm as well as their top reading tips.
1. Enjoy bedtime stories together
The benefits of bedtime reading are well documented, from increasing the parent/carer-child bond, to helping establish a routine and unwinding busy minds before bed. It's the perfect opportunity to discuss the events of the day, encourage children to discuss how they're feeling and instil a lifelong love of books.
The National Literacy Trust's Annual Literacy Survey 2021 found that 1 in 2 UK children read to relax, and that 2 in 5 children (nearly 45%) find that reading makes them feel better. So, wherever you're heading for your holiday, make sure you bring a collection of stories to enjoy together at bedtime. Here are some titles from Ladybird:

2. Play outdoors
The simple pleasure of being free to play outdoors provides children with endless scope for imaginative games and often helps them to feel happier and calmer. The wide-open spaces at Feather Down Farms offer children the perfect setting to let their imagination run wild whether that's building a den, climbing a tree, playing hide and seek or just skimming stones across the water.
Soaking up the vitamin D that being outdoors naturally provides also helps to boost moods and encourages a positive mindset. Plus, racing around in the fresh air can't be beaten for burning up excess energy and makes for a better night sleep too!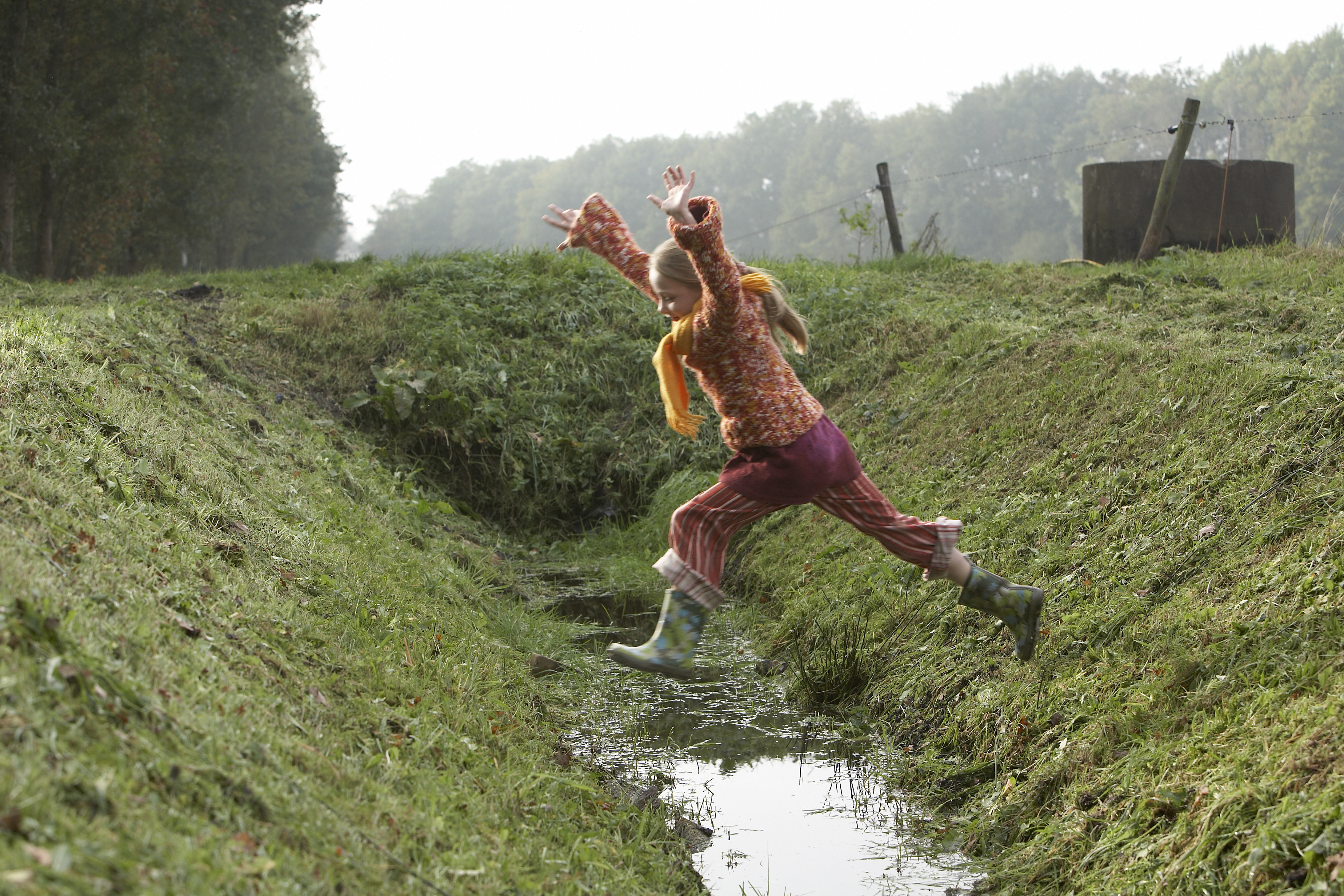 3. Learn about nature
Reading is a fantastic way for children to experience and learn about new things before they encounter them in real life. Books can introduce them to things outside their comfort zone – for those who live in big cities that might be different animals and plants that can be found on a farm. But children can't keep their noses buried in a book all the time! So, take them out to explore the surroundings and try to spot some of the different creatures, flowers or plants they've read about in real life. Here are some suggestions from Ladybird: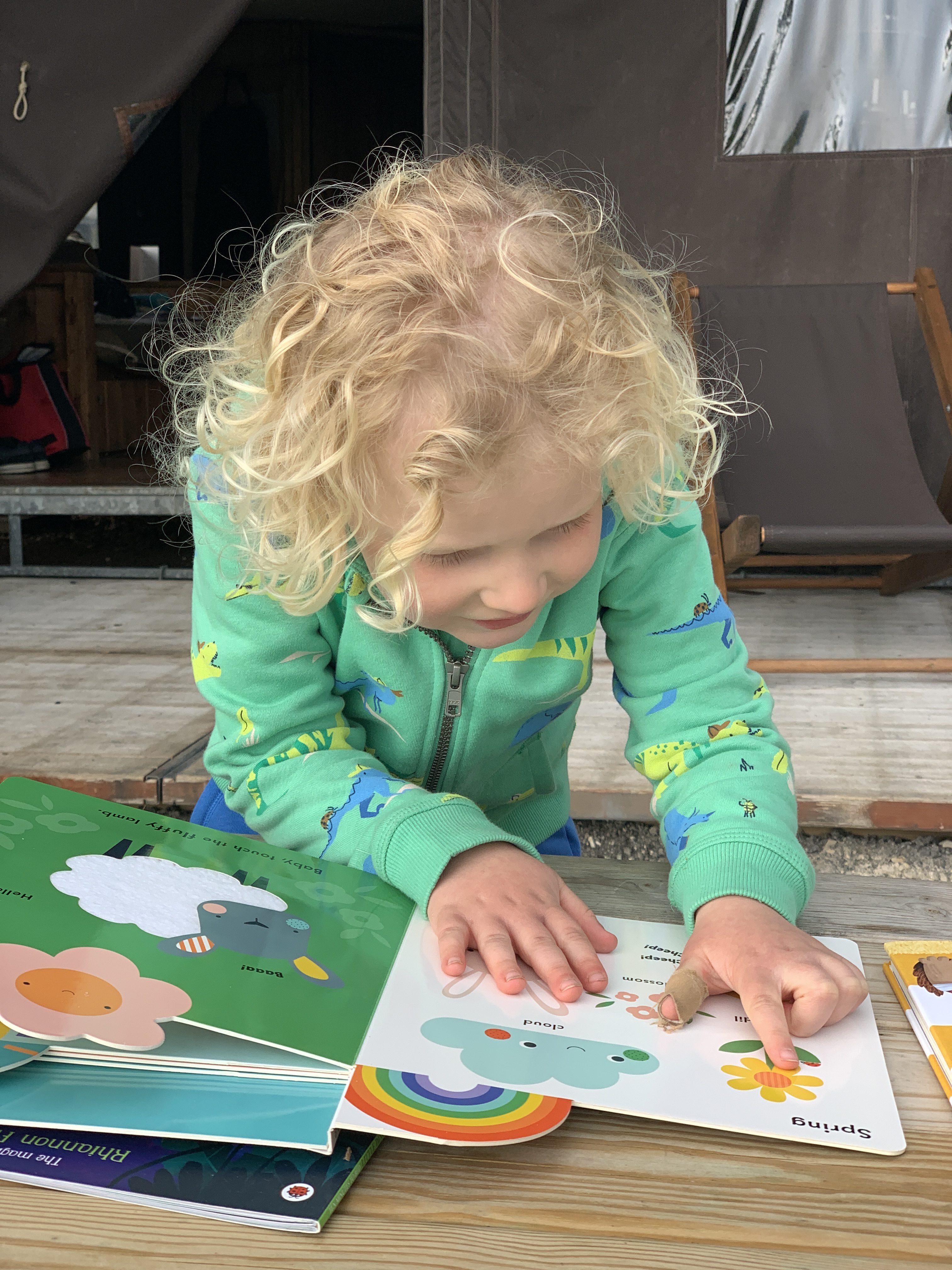 4. Encourage screen free adventures
We're all probably guilty of spending too much time scrolling on our screens. And parents will know that it can be even harder to get kids to step away from phones and tablets. So, make a pact that the whole family locks them away once you're at your holiday destination so that you can all benefit from a digital detox.
There's no Wi-Fi or electricity for guests on a Feather Down Farm and although that sounds scary for some, it doesn't take long before everyone switches off and enjoys some good old-fashioned fun. Gather around and tell stories to each other, play some board games or read a book.
5. Listen to audiobooks on your journey
Audiobooks are a great option when travelling to and from your destination and are a good way to ease everyone in to that screen purge. They're perfect for rounding off your break together after all that fresh air and fun and will keep the whole family entertained. Why not take turns choosing one to listen to? Audiobooks are also a great alternative for parents who might not be as confident reading out loud. Try these out for the trip.