Farming is at a critical point of uncertainty and farm diversification is a way to boost farmers' incomes and ensure their farms can remain profitable. Diversification involves expanding the activities of a traditional farm beyond conventional agricultural practices. This strategic approach aims to mitigate risks, enhance sustainability, and maximize income by incorporating various non-traditional ventures. These could encompass agritourism, renewable energy production, agritainment (diversification of farming to non-produce activities to entertain the public – corn mazes, tractor rides, pumpkins), direct-to-consumer sales, or rural accommodation services.
By embracing farm diversification, farmers can reduce vulnerability to market fluctuations, climatic uncertainties, and price volatility associated with monoculture. Additionally, diversification fosters rural economic growth, preserves cultural heritage, and provides consumers with novel experiences. However, successful implementation requires careful planning, resource allocation, and a thorough understanding of target markets and regulatory requirements.
According to research by the NFU in July 2023*, 34% of farmers have already diversified their farms and 48% of farmers have a farm handover plan in place.
Farm stays offer a unique and immersive rural experience, inviting people to escape the urban hustle and connect with agricultural life, whilst being a strong additional revenue stream for farmers in diversifying their incomes. Having guests on farmland represents a unique opportunity to make the case for the vital role farming plays in society. Not only can farmers earn much-needed income but urban families young and old can experience and learn about farm life first-hand, something many farmers feel passionate about.
Whilst Jeremy Clarkson's series on Amazon Prime did a great deal for educating the public about how hard and how rewarding farming can be as a career (and as a result, became recognised by the NFU as an ambassador), at 62 he was one of the youngest farmers who appeared on the programme.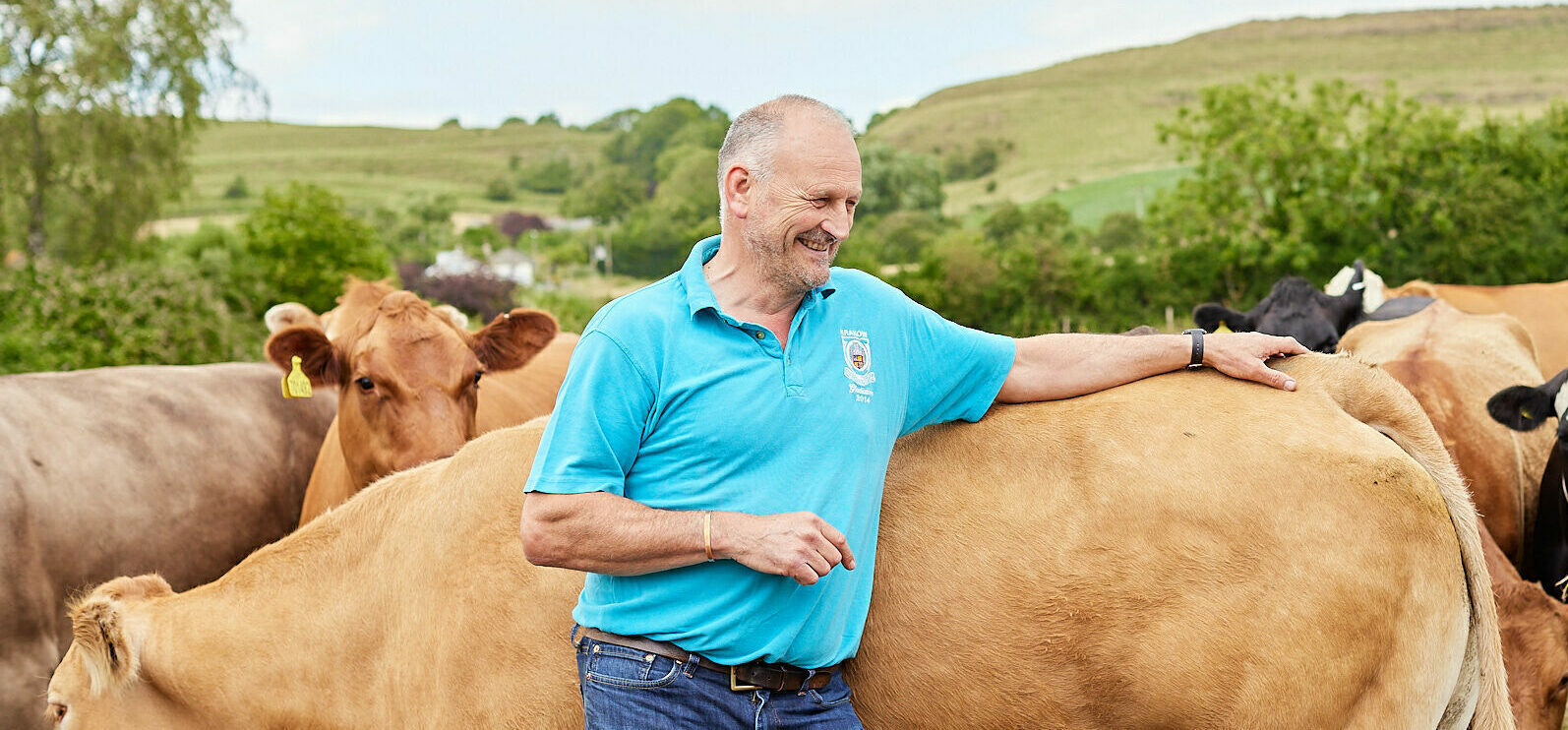 Agritourism is the blending of agriculture and tourism to create days out and holiday experiences on working farms. Essentially it brings together the elements of the tourism and agriculture industries, designed to increase farm income; and provides recreation, entertainment, and/or educational experiences to visitors.
Italy has blazed a trail in the agritourism sector. Since 1985, agritourism in Italy has been formally regulated by state law and it now has a sector trademark accompanied by a new classification of farms with accommodation,
At Feather Down Farms we believe a farmer should retain being a farmer, and there are elements of 'a working farm' to our stays. This is a holiday full of comforts and a connection to nature, one where kids go home with muddy knees, and a newfound knowledge of the important role farming plays in our lives. It is important to create a disconnection with the comforts of daily urban life and ease you into the farmers' world. You're not a spectator, you become part of this world. And the same goes for farmers. Many of them recount how when the sun goes down, they make a check that all is well with their livestock including the humans staying in their field.
But the start of the process of educating the guests about farming starts with the farm tour.
Where offered, there is usually an attendance rate of 100% or thereabouts. Even if the children must be pushed to attend by their parents (or sometimes it's the other way around), it ends up being the highlight of the stay. Learning takes place away from a typical classroom setting, and without the realisation that this is a true-life lesson while engaging curiosity about the farm-to-fork journey starts right here at the farm.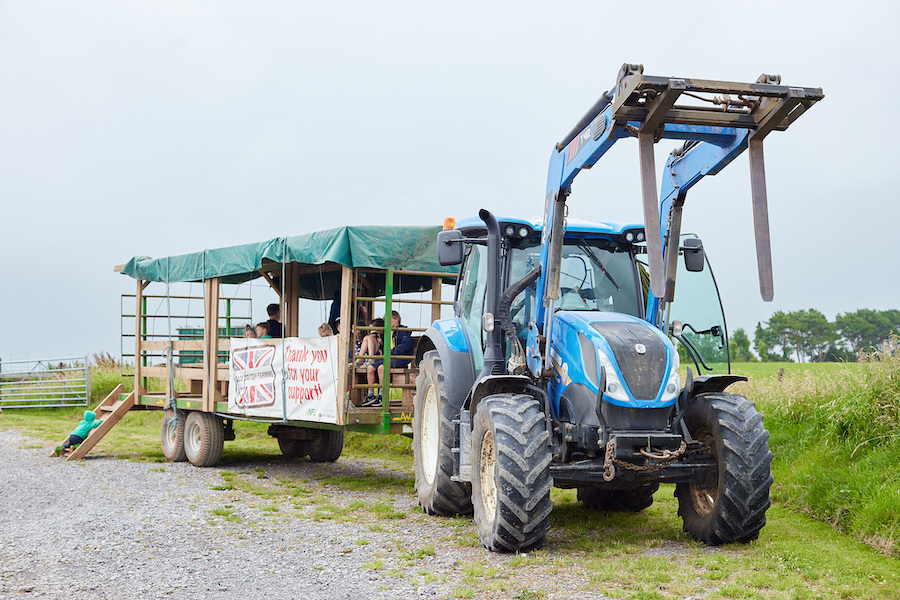 Of course, the children love meeting the animals whether they are of the working or the petting variety. But on the way and in their own style, the farmers provide an insight into their way of life and what keeps their often centuries-old traditions alive. Because they are passionate about what they do, questions are rarely left unanswered, meaning tours almost always overrun.
Families can get up close and personal at the milking parlour of a dairy farm or witness lambing season such as at Warren Farm in Somerset, where their sheep dogs look like they are leading the farm tour.
Feather Down farms also offer a farm shop on an honesty basis, where local produce is at the heart of what's offered, including farm meats and local brews.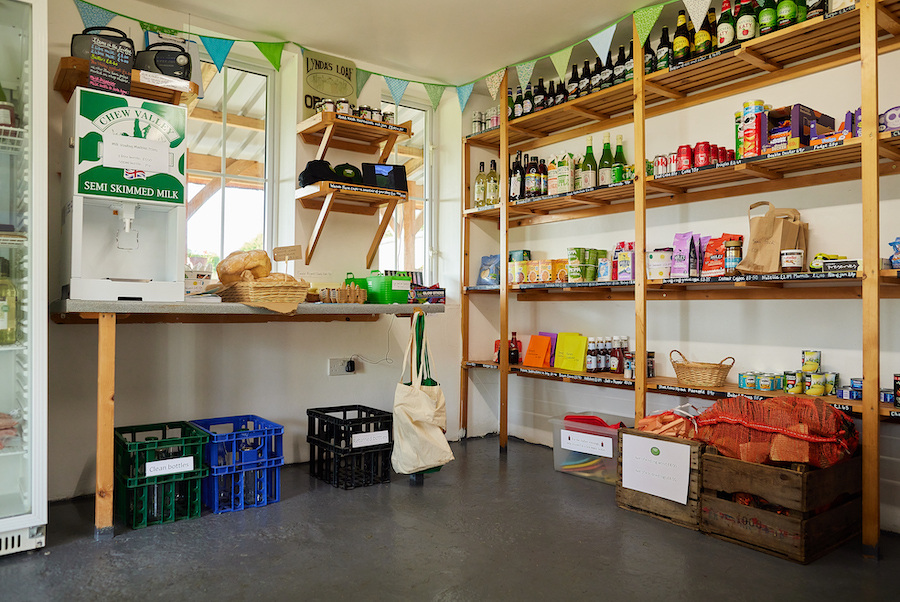 In every way, Feather Down farms can become a support to the rural communities.
Our team has over 20 years of farm stay experience helping farms diversify. When we partner with a farm we are committed to rural locations, where we make a conscious commitment to not be part of over-tourism in crowded areas.
If you are interested in speaking to us about your farm diversification and what it takes to become partners, then please get in touch.
*NFU Mutual Voice of the Farmer July 2023 with 1,703 UK farmers.