This is something that Feather Down fans have kept to themselves for more than a decade. What was that secret?
It was the fact that if you booked early enough you could take over a whole farm for a weekend just for your family and friends. In the past, you'd have to sneak onto the website as soon as the new season went on sale, check out your favourite farm and then pounce.
Parents on the school run did it.
Three (or even more) generations of families did it.
And old school friends did it.
And they had a fantastic time.
How do I know (asks Mark Gordon from Feather Down's UK office )?
Well, not only did I read the feedback forms.
I did it myself. Twice.
The first time was at one of our Devon farms in October. Not only was it my birthday, my niece was born exactly 40 years after me. That meant there was a lovely balance across the ages and a great energy. We took all ten canvas hideaways. Each family chose a theme and decked their home out accordingly. There were activities galore laid on by the farmer including clay pigeon shooting, woodcraft and whittling. Their converted barn was the scene of a memorable party on Saturday night. We couldn't have wished for anything better.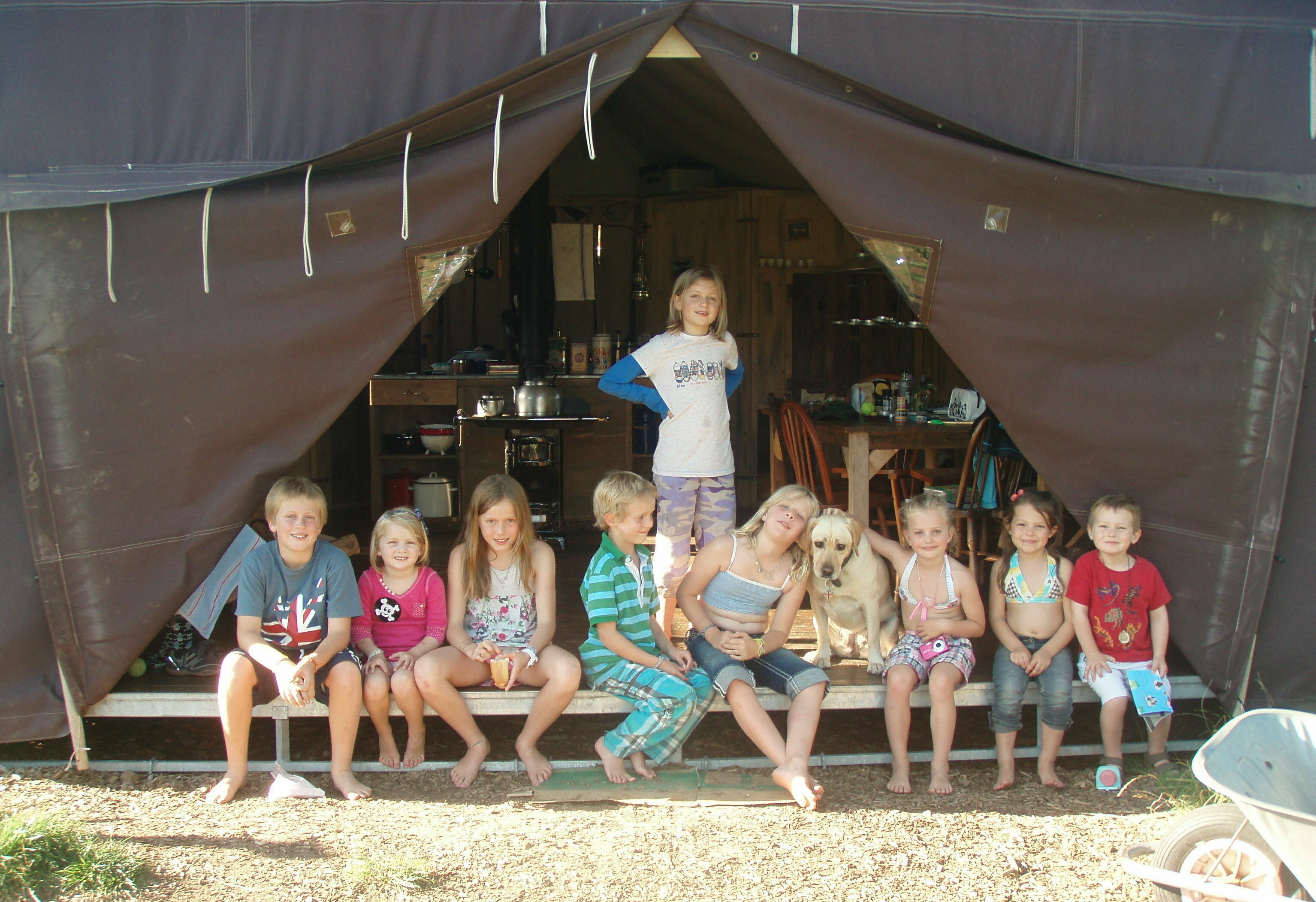 The second occasion was for my father's 80th. This time it was a huge family meal and long soaks in hot tubs with champagne in hand. He said he had never been happier and it was the best birthday celebration ever!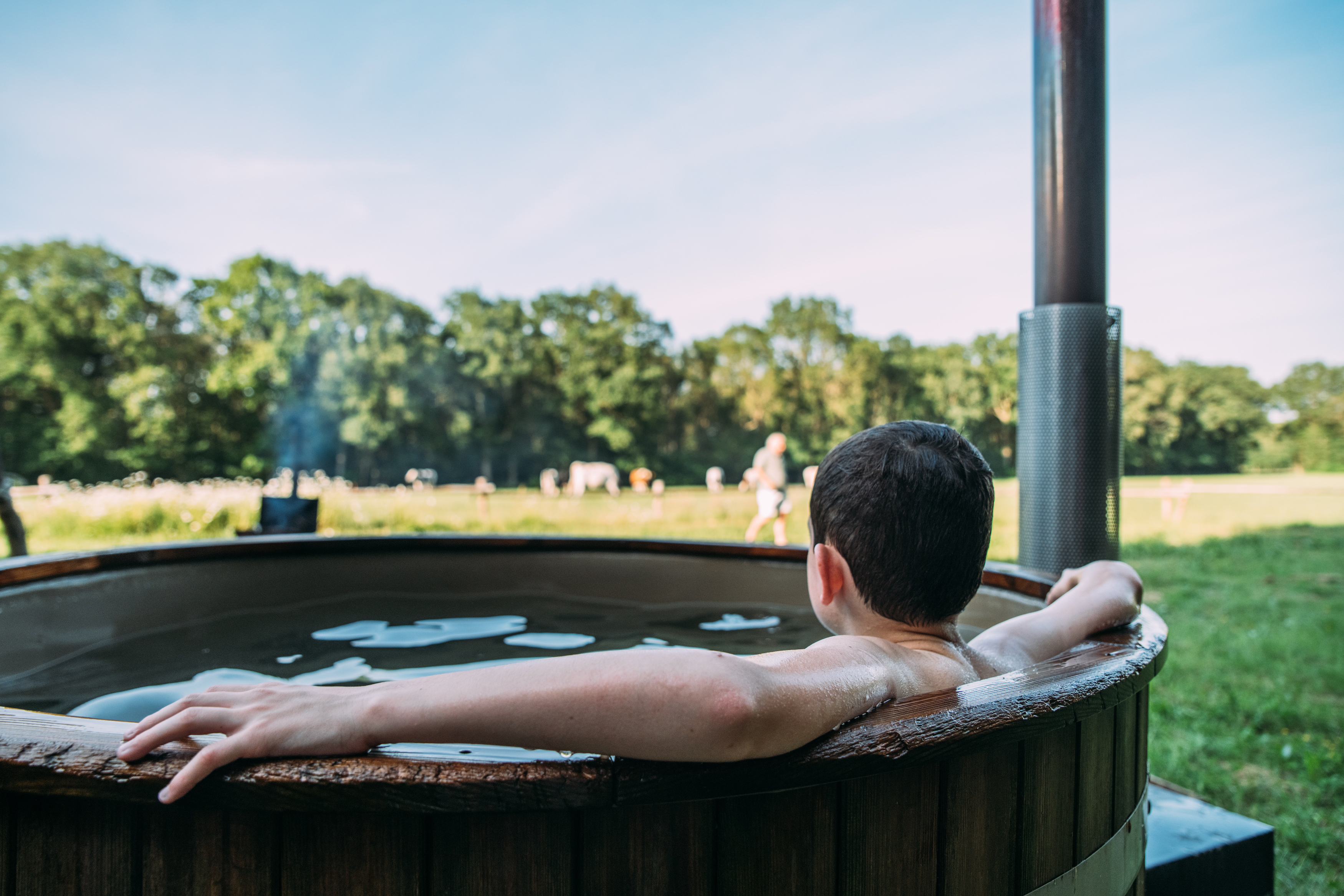 Now we've made it easy for you. No more furtive searches for availability. We've held off selected weekends from April to October at most of our farms for groups of 20 to 40 people. Prices start at £60 per person for the whole farm.
All the favourites are there. Dairy farms like Hollings Hill in the Malverns. Hot tub havens like Chesters in Scotland. And re-wilding paradises like Cwmberach Uchaf in the Brecon Beacons.
Whilst you think about which one you're going to choose and who is on your guest list, here are some hints and tips.
What makes a group glamping celebration at Feather Down so unique
1. Each family has their own private space, nearly 500 square feet. A far cry from a pokey old hotel room at a wedding reception.
2. The farm and the surrounding land are your playground. There won't be any other guests around. The only limit is your imagination.
3. Ask the farmer to be your event organiser. They want your party to go just as well as you do.
4. The camp-fire gathering is a fantastic focal-point for the weekend. Don't forget to bring along a guitar so you can channel your inner Ed Sheeran
5. If the farm accepts dogs then you can ensure no one misses out on the fun.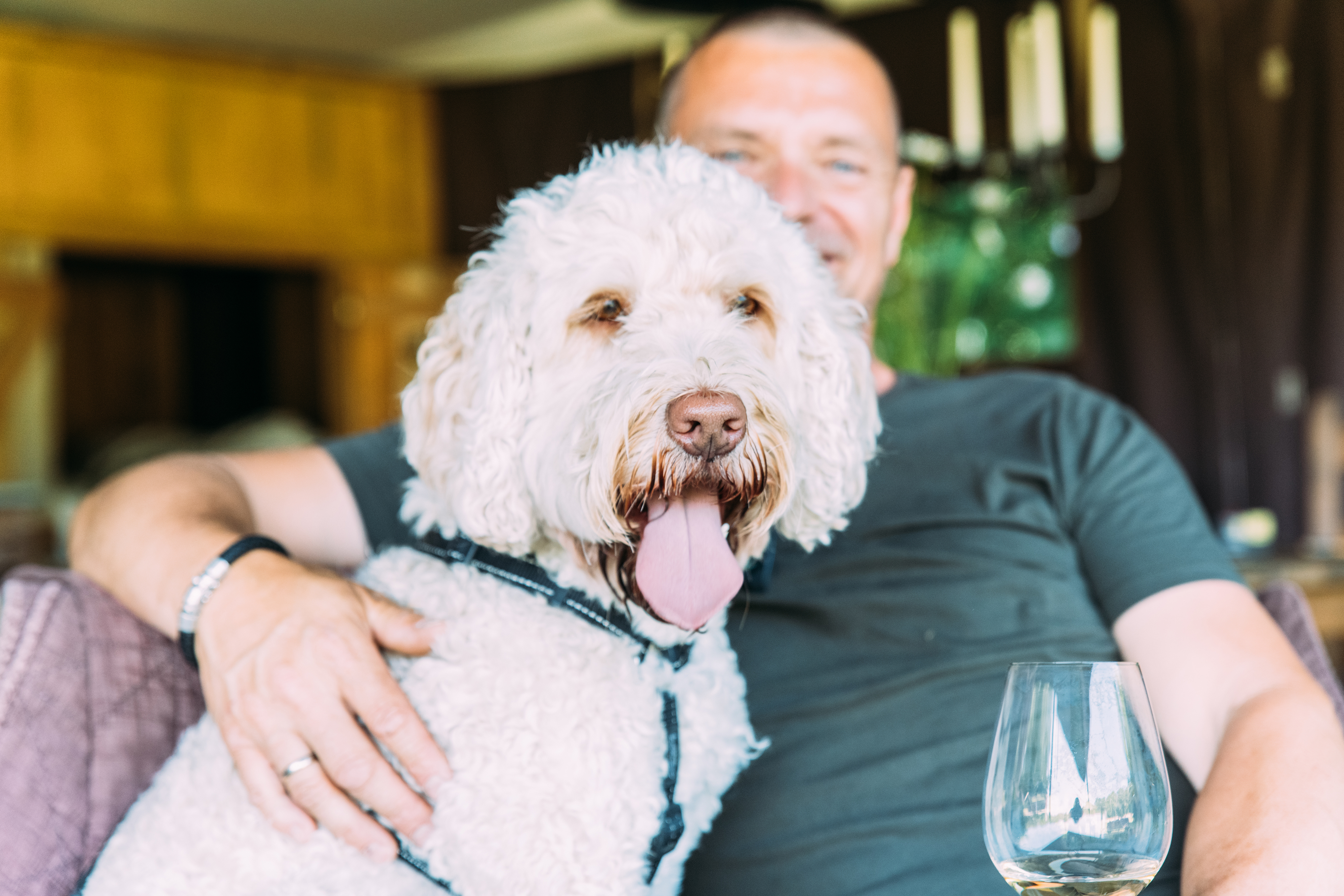 Top tips to make your farm takeover a weekend to remember
1. Allocate roles in advance. There's plenty to plan. Agree who is in charge of what beforehand so you can all really enjoy the weekend, even more so if the celebration is about you.
2. Make the most of hot tubs if your chosen farm has them.
3. Pizza night is thrown in at most group weekends - which makes for a great stress-free meal, leaving more time for fun activities and games.
4. Don't forget to take lots of pictures and videos - it's a fun memory to look back on.
5. Theme your tents - perhaps a country, or a football team, or an age-appropriate decade!
Farms stay glamping takeover weekends