You spoke, we listened!
Following our recent poll on favourite places to visit in the UK, we've collated the top results and included the best bits about each one here! Did your vote make the list?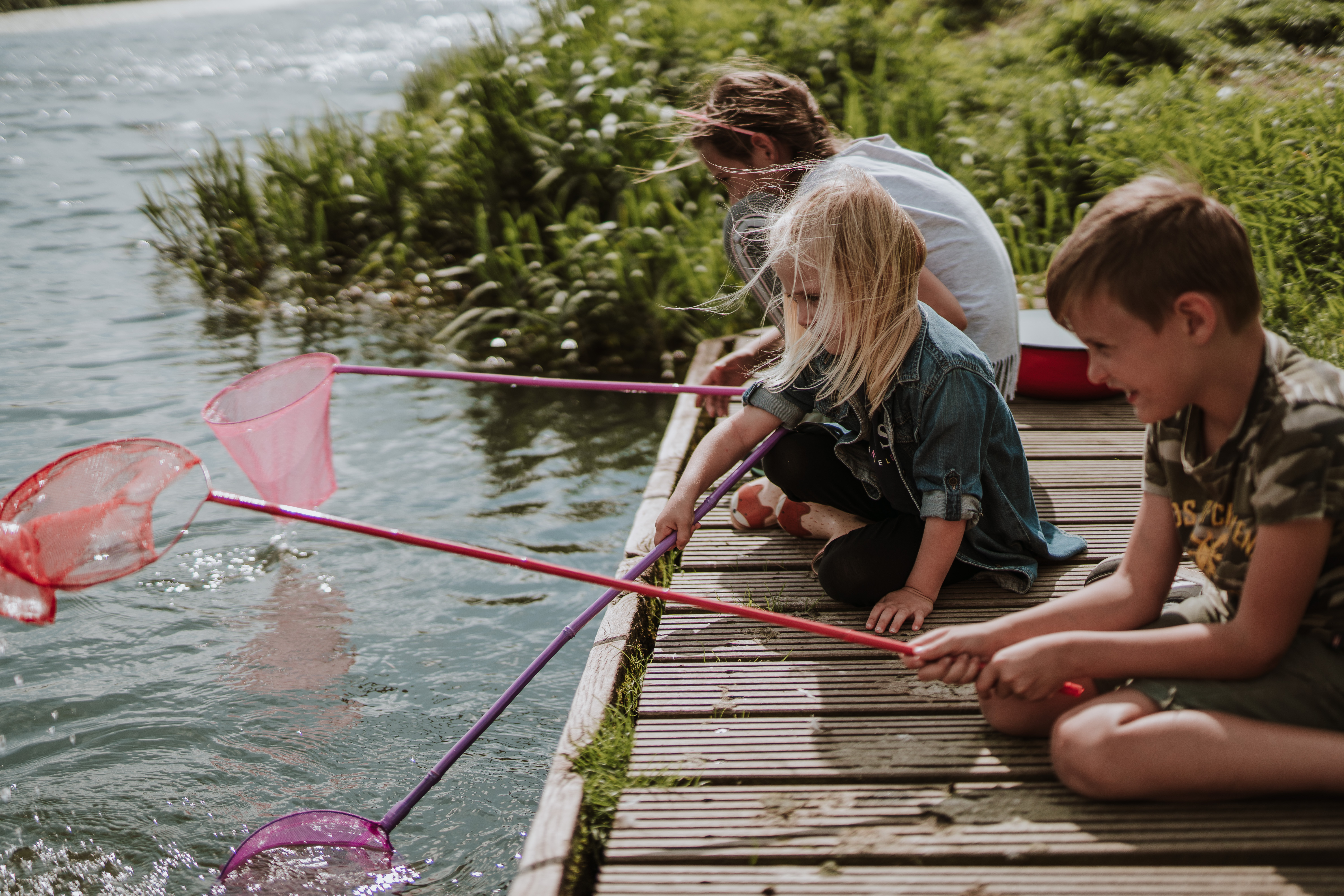 Cornwall
A typical UK holiday spot, well-known for miles of sandy beaches, yummy cream teas and escaping from city life. The most southerly of our destinations, the journey is definitely worth it once you are there. You could explore traditional fishing villages such as Looe or Mevagissey, visit historic landmarks like Tintagel castle or St Michaels Mount or choose from over 300 beaches and enjoy a day at the seaside.
Where to stay?
Treganhoe farm is nestled in the Penzance peninsula, a great location to visit some of the best South Cornwall has to offer including Mousehole, Trengwainton Garden, Flambards theme park or you could even take a trip to Land's end! At the farm, you can help feed the sheep and pigs each morning with the farmer, before cooking locally produced food on your outdoor fire pit.
Further north you'll find Gwel Teg farm near Looe, a stunning harbour town with quaint shops, active harbour and great crabbing spots. A short car journey will take you to the Monkey Sanctuary or Lost gardens of Heligan, before you return to the farm to learn about their 400 dairy cows and meet the sheep grazing in the fields too!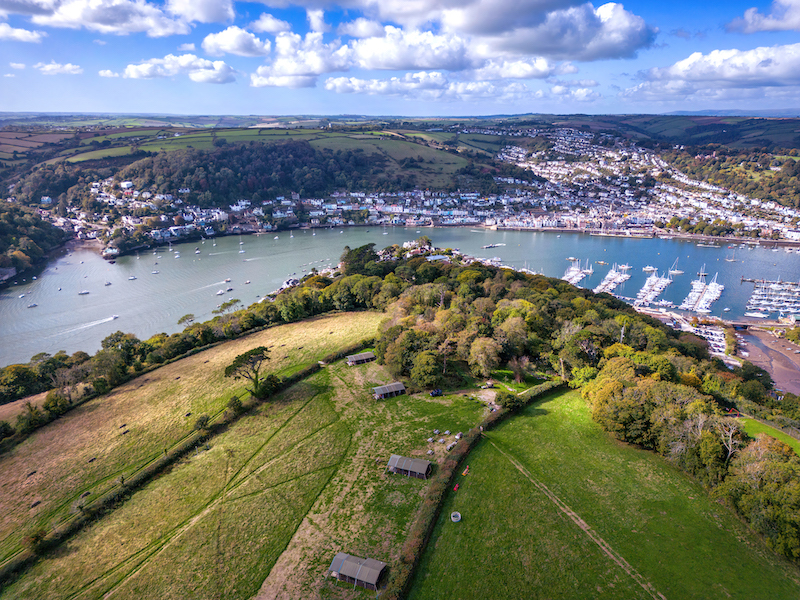 Devon
Devon is renowned for its rich history and cultural heritage, with numerous historic sites, castles, and stately homes to discover. Additionally, the county is a paradise for outdoor enthusiasts, offering a plethora of activities such as hiking, surfing, sailing, and cycling. Enjoy picturesque beaches, rugged cliffs, and charming seaside towns like Torquay, Exmouth, and Sidmouth, or head inland to Dartmoor National Park, where visitors can explore rolling hills and ancient woodlands.
Where to stay?
If you want to be near Dartmouth, head to Fountain Violet farm and marvel in the idyllic views over the River Dart and surrounding hills and cliffs. This beef farm is a perfect escape from the bustle of city life, and you'll be just 15 minutes walk from the tranquility of Mill Bay Cove, where you can swim or take in the sun's rays. You can also kayak, paddleboard, surf and sail in the nearby River Dart, a perfect location for both adventure and relaxation.
Billingsmoor farm is a great location for a beach holiday, with both sandy beaches on the north and south coast within a short drive. Back at the farm, you can learn about dairy farming from Jayne and Robert before enjoying a tasty pizza cooked in the wood-burning oven and relaxing in your hot tub on a warm summers evening.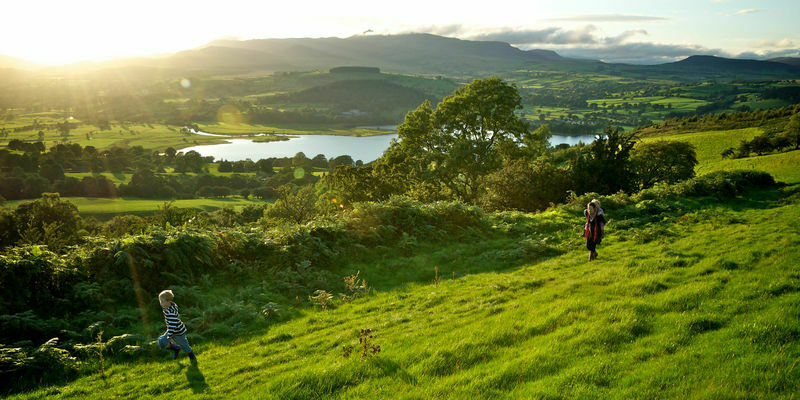 Wales

Wales can sometimes be overlooked at a summer holiday destination but its awe-inspiring landscapes, from the stunning mountains of Snowdonia to the picturesque coastlines of Pembrokeshire, offer an abundance of outdoor activities and natural beauty. With a rich culture, vibrant history with many castles to visit and welcoming communities, you can discover a new part of the UK without travelling far.
Where to stay?
The mountainous nature of Snowdonia National Park creates stunning landscapes with an abundance of flora and fauna. Head to Pant Y March farm this summer for your holiday and discover the peaceful haven in the mountains with nature as your guide. If you want an adventurous holiday, take a wild swim in the nearby Lake Bala or the tranquil beach at Llangywer, just one mile walk from the farm. If you'd prefer to stay on dry land, enjoy a 2mile walk to the village pub for a drink before heading back to see the cows and sheep grazing on the farm meadows.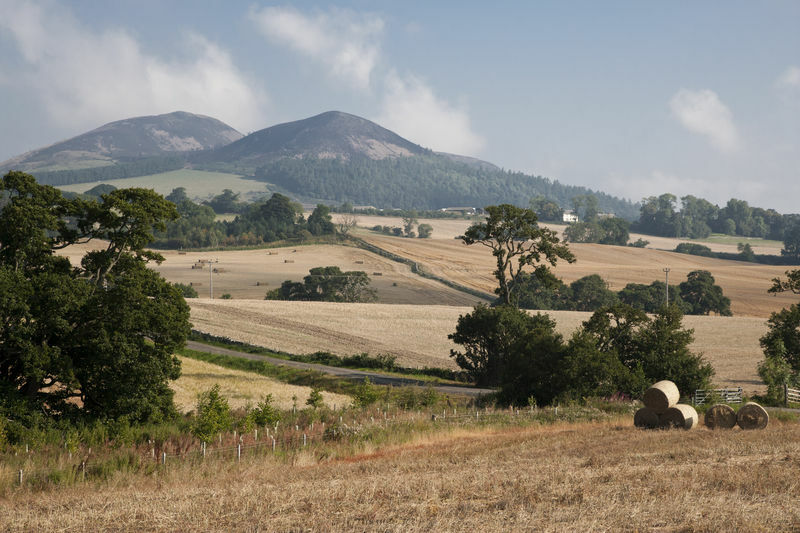 Scotland
Scotland could be considered a hidden gem when choosing a summer holiday destination. From exploring the stunning Highlands and its majestic castles to meandering through picturesque lochs and enchanting glens, there is an adventure waiting at every turn. Scotland's vibrant cities like Edinburgh and Glasgow pulsate with history, boasting iconic landmarks, world-class museums, and a vibrant arts scene. Here, you could try locally produced haggis with your cooked breakfast or listen to bagpipes in the city centre.
Where to stay?
For an escape back to nature, book a stay at Chesters estate with their abundance of wildlife and nature surrounding your canvas hideaway. You could pick tasty fruit and veg from their secret garden to enjoy or watch out for the resident Osprey from your indulgent hot tub, the perfect escape from the bustle of life. Nearby, you could visit a local brewery for a local tipple, or meet and hike with alpacas at Beirhope, an experience not to be missed!
If you're an animal lover, you'll be right at home at Balnab farm on the west coast of Scotland. A dairy farm with over 200 cows, you'll have the chance to bottle feed calves and learn about how milk is produced and supplied to make 'seriously strong' cheddar cheese! Aside from the cows, you'll wake up to goats and sheep next to the canvas hideaways, with pigs, Shetland ponies and dogs all within the farm area too. Gavin and Chloe would love to show you around and tell you about life on the farm while you enjoy farm fresh milkshakes, a few 100 metres from the cows that produced it!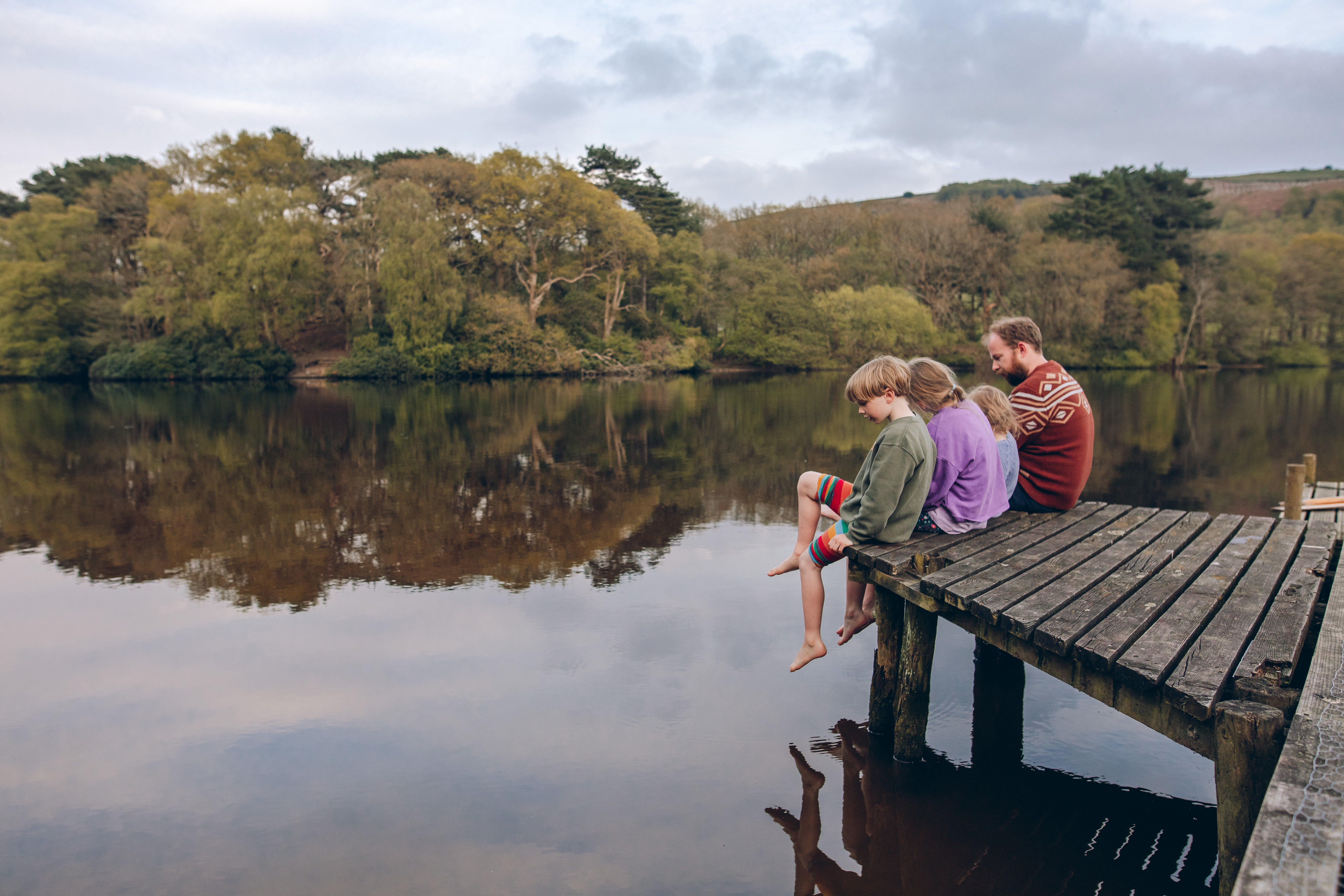 Lake District
The Lake District is a popular summer holiday destination in the UK, especially for families with children. Its breathtaking natural beauty, characterized by stunning lakes, towering mountains, and verdant valleys, creates a picturesque setting that captivates both young and old. The region offers endless opportunities for outdoor adventures, including hiking, cycling, and water sports, making it an ideal playground for active kids. The numerous family-friendly attractions and activities cater to a wide range of interests, from boat rides and picnics by the lakeside to visiting charming villages and exploring historic castles. Why not explore the area where Beatrix Potter wrote the famous Peter Rabbit stories while surrounded by nature?
Where to stay?
To be close to water, stay at a canvas hideaway at Wyresdale Park with views over the stunning private lake. Hire a boat to enjoy an adventure out on the water or relax in the shelter of the trees near the Forest of Bowland. Take part in a new experience during your stay, from wild swimming to woodland archery or just sit back and enjoy the delights of nature in the walled café onsite.
If Cumbria is your preferred destination, take a trip to Howbeck Lodge farm and experience a rural taste of heaven. With stunning views of the countryside and sheep and cows in the fields, the whole family will enjoy a summer holiday here. And if you fancy a swim or the seaside, pop over to the Solway Firth for its beaches or to gems like Ullswater and Derwentwater, where swimming is an inviting prospect.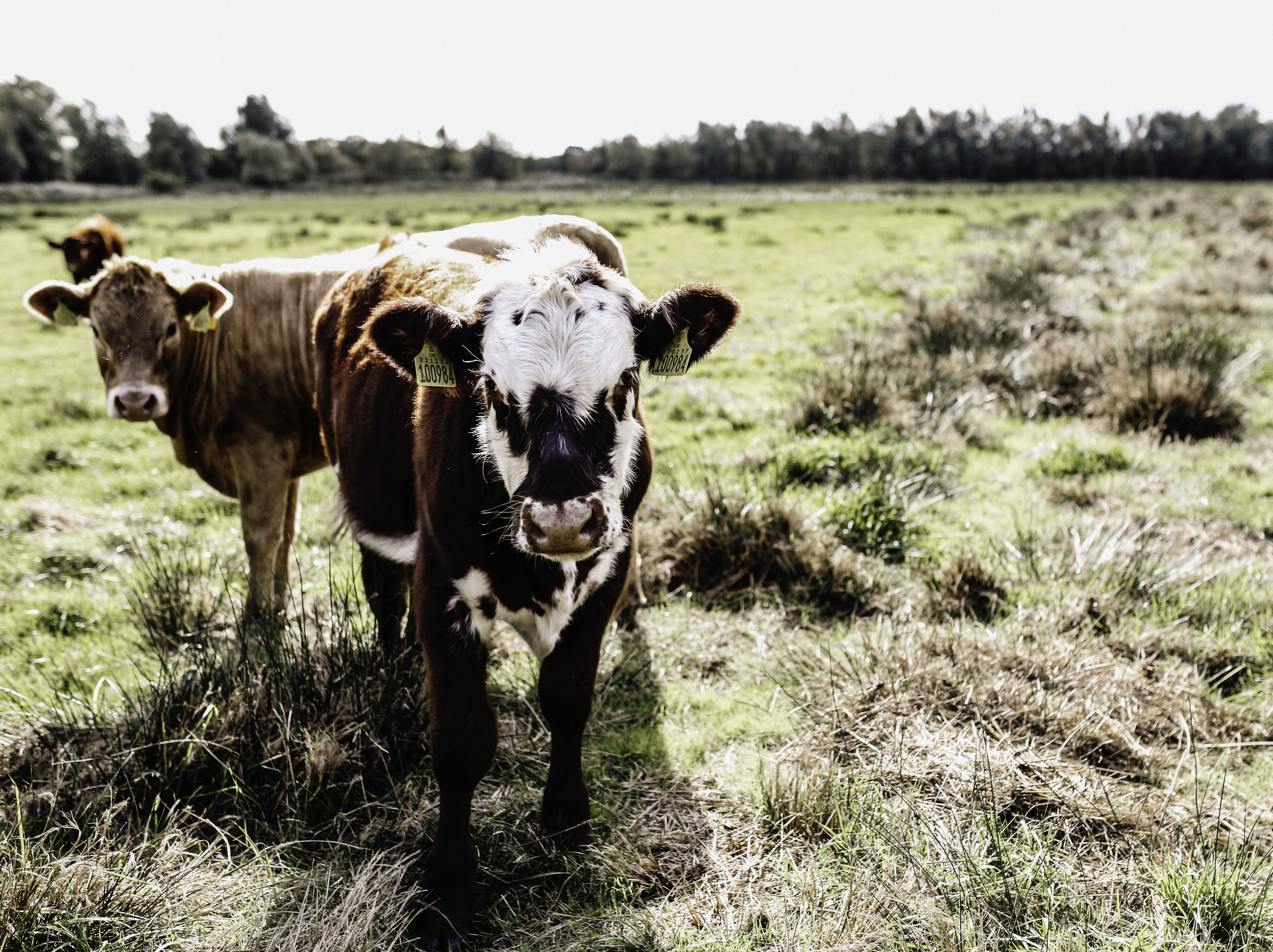 Norfolk
If you are based in the South / London area and don't want to travel far for a summer break, Norfolk is the perfect mix of being close-by but feeling a million miles away from daily busyness. The county boasts miles of stunning coastline, with golden sandy beaches and charming seaside towns, providing ample opportunities for building sandcastles and paddling in the gentle waves. Families can also explore the renowned Norfolk Broads, a network of tranquil rivers and lakes, perfect for boating and wildlife spotting. If you want something more active or adventurous, Roarr is a great day out for dinosaur lovers or visit Africa Alive to meet some truly wild animals.
Where to stay?
If you want to explore beaches such as Cromer, Wells-next-the-Sea or Hunstanton, a stay at Heydon Grove puts you within a short distance to these beautiful locations. Rory and Hazel would love to welcome you to their farm and teach you about UK farming, there may even be a tractor ride available for young (and older!) visitors. Collect eggs for your morning omelette straight from the chickens and enjoy an escape in nature.
Another Norfolk gem is College farm, towards Suffolk and close to the Norfolk Broads, a unique National park full of wetlands, rivers and teeming with wildlife. A children's play paradise with an indoor play barn as well as swings, slides and a trampoline outside, they'll enjoy freedom and independence during their summer break. Enjoy your day stargazing under the Dark Sky before tumbling into your cosy bed.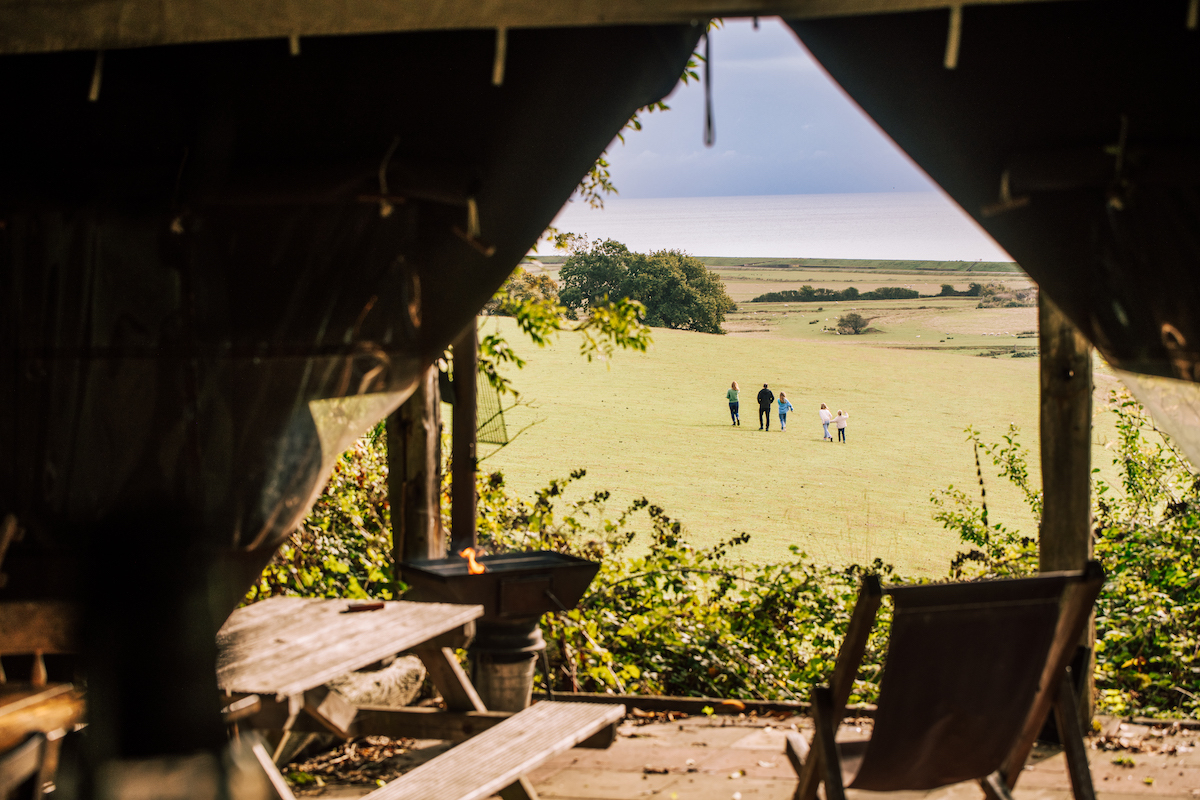 There are so many beautiful places in the UK to visit this summer with children, whether it's a short break or your main holiday. With Feather Down farms, you'll find a farm that suits the whole family from our 30 locations, whether you are looking for adventure, relaxation or both!