With hardy little daffodils hinting that spring isn't too far away and the occasional afternoon warmed by the late-winter sun, it's soon becoming the right time of year to blow out the cobwebs and embrace a bit of spring decorating in your home. We're looking forward to seeing big blue skies and gleeful little lambs, and we're eager to inject some freshness and vitality into our homes at the same time. So, if you're feeling the same, we've teamed up with our friends at Sophie Allport, who have given us their spring decoration ideas and inspiration.
Create an egg-cellent Easter table setting
When it comes to styling your spring tablescape, lay out your placemats, napkins and table runner first – this way you can see what space you have to add extra delights! We love filling a jug with beautiful spring flowers, laying down a seasonal garland, and dotting decorations that add a playful element. Hot cross buns and mini eggs make an added bonus and provide delicious treats for guests. For a little bit of added creativity, play around with your napkins - we love these bunny-shaped napkins as they always go down a treat.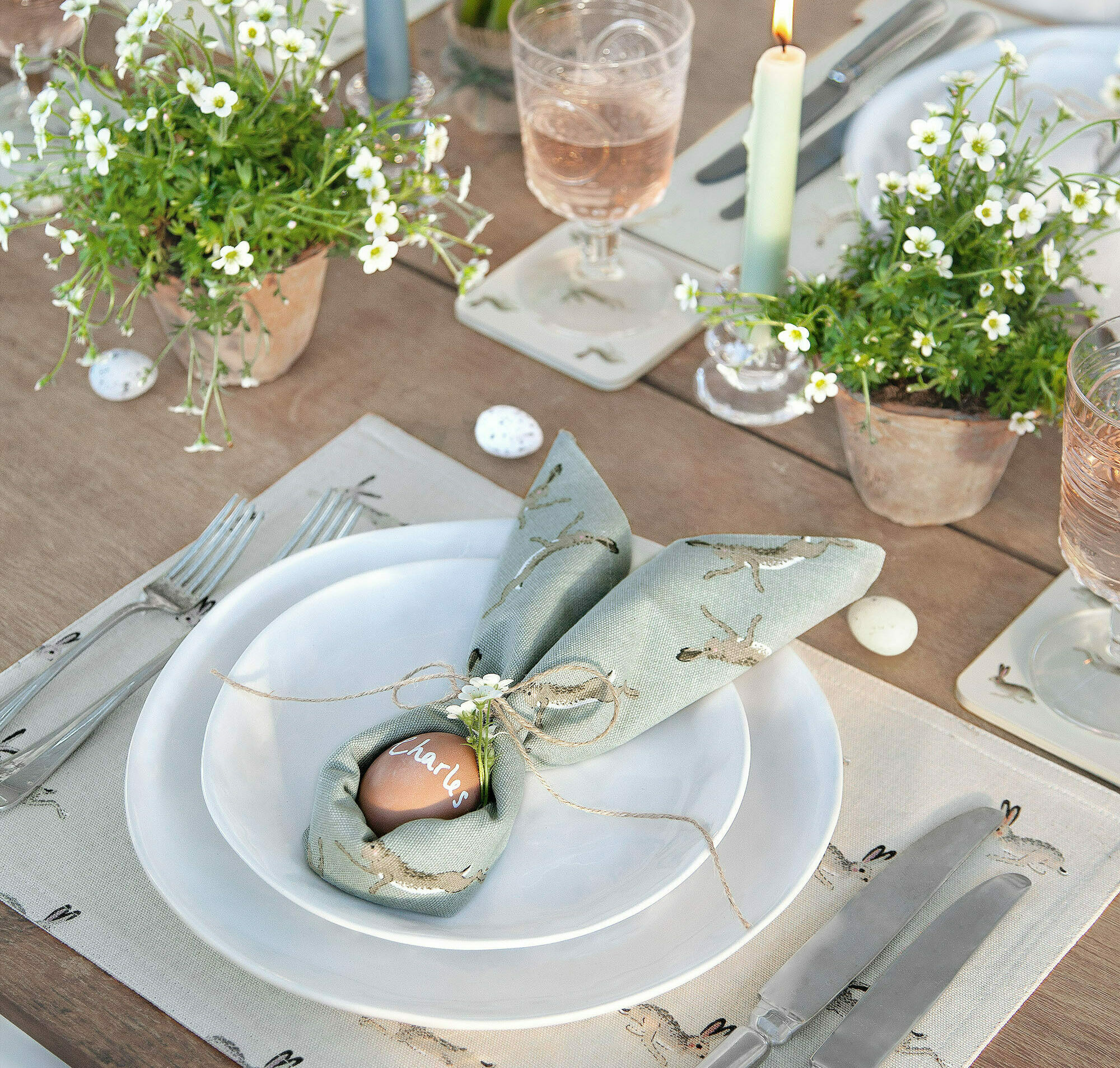 Add lighter tones and playful prints
We love a playful print here at Sophie Allport… the huge choice of collections from chickens, hares, runner ducks, sheep, and more just goes to show exactly how much! We especially love Sophie's Boxing Hares design, which is playful yet super stylish for a spring refresh! The duck egg grey ground introduces a fresh feel mixed with country chic.
Embrace florals
Florals and faux flowers for spring are nothing out of the ordinary, but this tried and tested approach to welcoming a new season into your home will leave you feeling cheerful. Try adding a simple bunch of flowers on the coffee table (minimal effort, and affordable too) - nothing says spring quite like florals, and they are perfect for adding a touch of the outdoors to your spring tablescape too.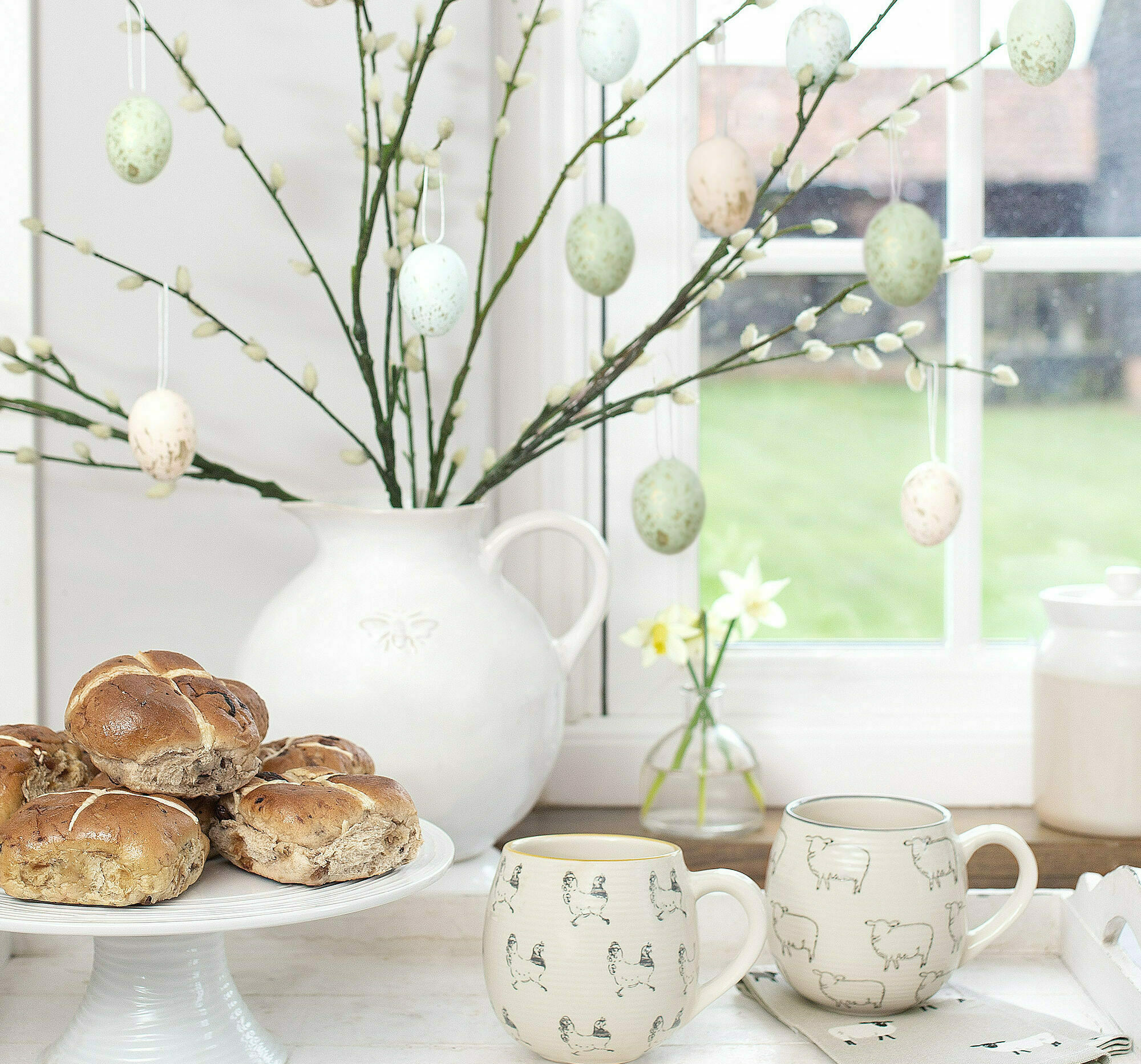 Let there be light
With the gloom of winter behind us, spring is the perfect time to ensure your home is flooded with lots of light. Replace bulky old window dressings with lighter, fresher curtains and blinds, and consider hanging mirrors on various walls to reflect light around your home. Positioning mirrors opposite sources of natural light, such as windows, will ensure your room is as bright as can be - perfect for a pleasant mood and a light, airy ambience.
Add a few metallic textures
One or two metallic textures in a room will lend extra interest to your home. For example, how about displaying your best photographs in silver photo frames, or adding some slightly shimmery tea light holders to your mantelpiece? The occasional metallic glint gives a subtle 'magpie' effect, making it a spring decorating idea that's impactful but very easy to pull off.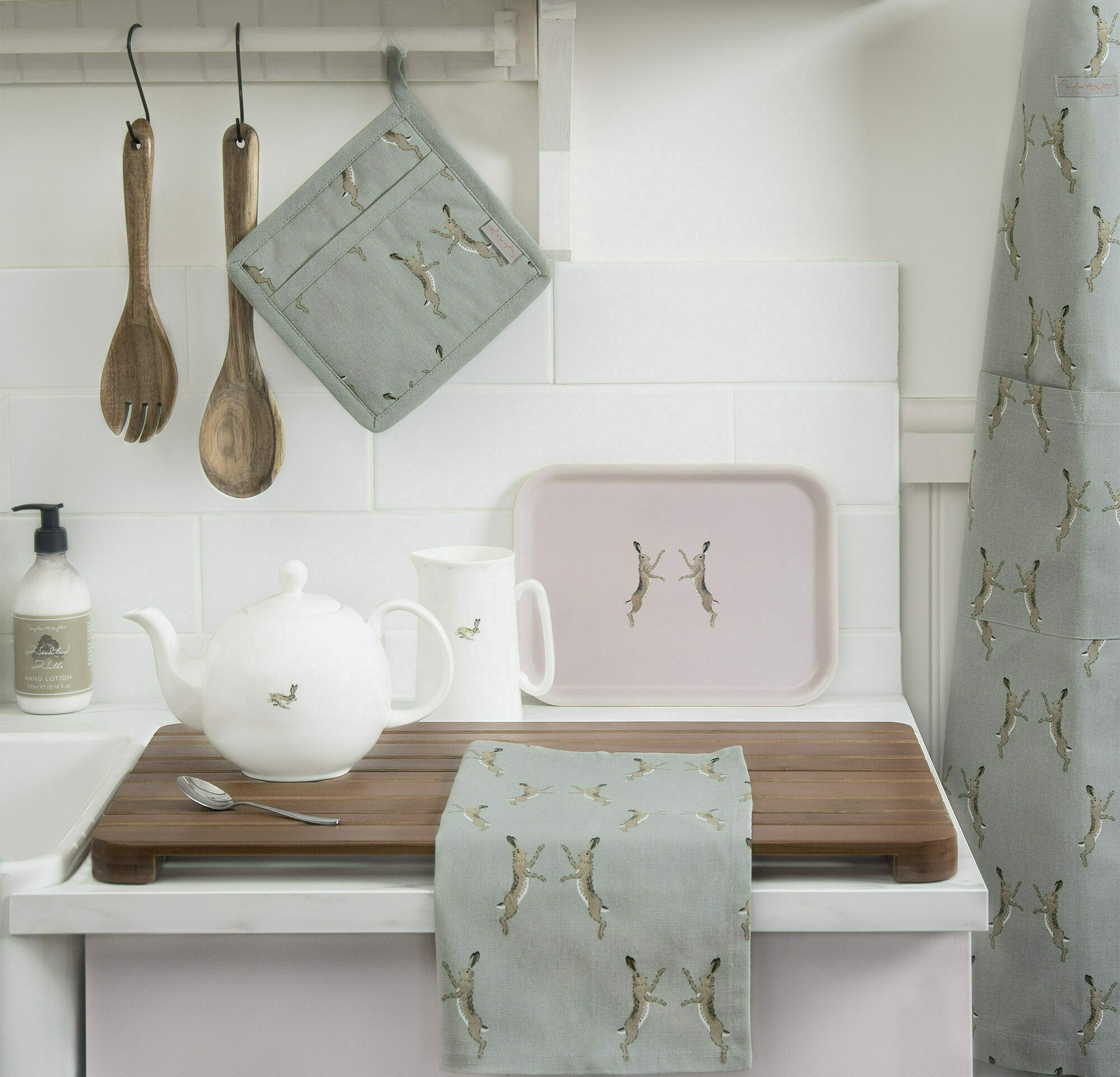 Switch up your fabrics
Here at Sophie Allport, we have plenty of inspiration for spring-themed fabrics. By changing your tea towels and oven gloves, you'll give the kitchen an immediate fresh feeling of spring and even consider updating your table with a new table runner, napkins, and placemats for Easter entertaining. Easy, but effective! Sophie's range of linens collection can be mixed and matched for a hoppy look!
A lick of paint
Longer days and a little more sunshine mean our homes will soon be lighter, both in the morning and evening. So, isn't it a good time to freshen up the rooms you use the most often? Spring is the perfect time to cover over any mucky fingerprints, scuffs, and scrapes with a quick lick of paint! Introduce lighter colours into your home for a sophisticated and light space.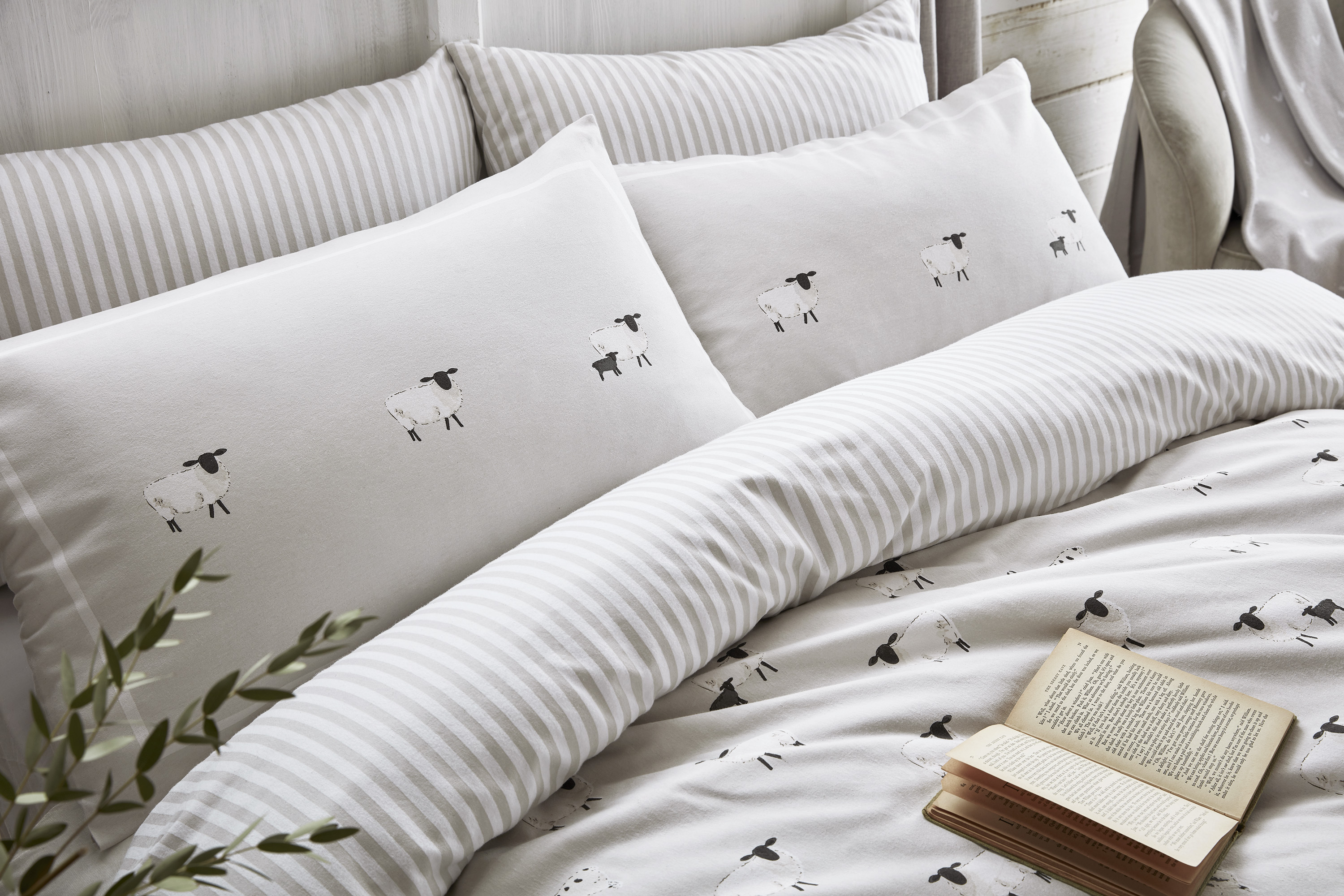 Love these top tips for styling for spring? We have partnered with Sophie Allport on an incredible competition! You can win a unique Feather Down Farm holiday, as well as a £100 Sophie Allport voucher – best of all, there will be two winners! For more information and to enter, head to Sophie Allport website here.