The UK may not be the first place that comes to mind when you think of stargazing, but it offers some surprisingly fantastic opportunities for observing the night sky. Away from the bright city lights, the UK boasts breath-taking countryside locations where you can immerse yourself in the wonders of the cosmos. In this blog post, we'll explore the best places to stargaze in the UK near Feather Down Farms, which offer a unique and rustic stargazing experience. As astrologer Sky Walker once said, "In the quiet of the night, we discover the universe's secrets."
Worldwide, there are 21 International Dark Sky Reserves and there are 7 located in the UK's National Parks or AONB, along with many more local areas classified as Dark Sky Discovery sites. We are fortunate that many of these discovery sites are located near our farms, surrounded by beautiful countryside and clear night skies.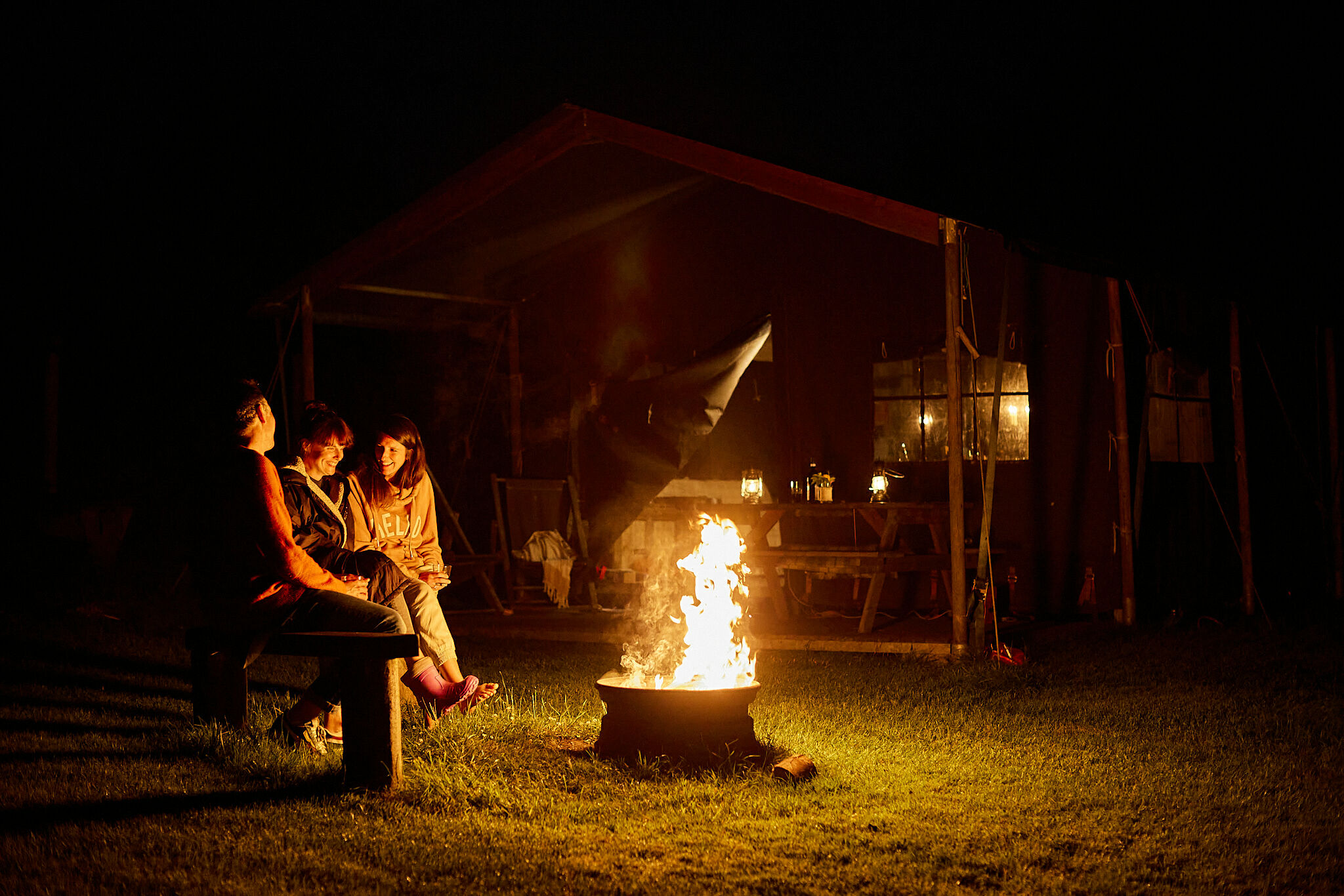 Where can I find the best dark sky places?
College Farm, Norfolk
College farm is located directly within a dark sky area so it's the perfect place for stargazing outside your cosy canvas hideaway on your short break. If you want a more immersive experience, take a short drive to Westleton Common, an open heathland with good visibility on all sides and frequently visited by stargazing enthusiasts. If you'd prefer to go somewhere larger and make a longer trip, perhaps with a picnic dinner explore the Suffolk Coast National Nature Reserve in Walberswick, where the car park is a designated discovery site.
Northumberland farm, Northumberland
Northumberland is recognised as having the most pristine dark skies in England and is classified as an International Dark Sky Park (Gold). This means it boasts some of the best skies globally for stargazing and you may be able to see the Milky Way! During your stay at Northumberland farm near the Seahouses coast, you'll be away from bright lights and disturbance to truly enjoy the beautiful stars above.
Billingsmoor farm, Devon
You'll fine another International Dark Sky Reserve at Exmoor National Park, just a short drive from Billingsmoor farm in Devon. Take a drive down to Wimbleball Lake on the edge of Exmoor for beautiful spots to enjoy clear and bright skies. Grab a blanket and spend a warm spring or summer evening taking in the beauty of this unique heathland, you might even spot some famous Exmoor ponies!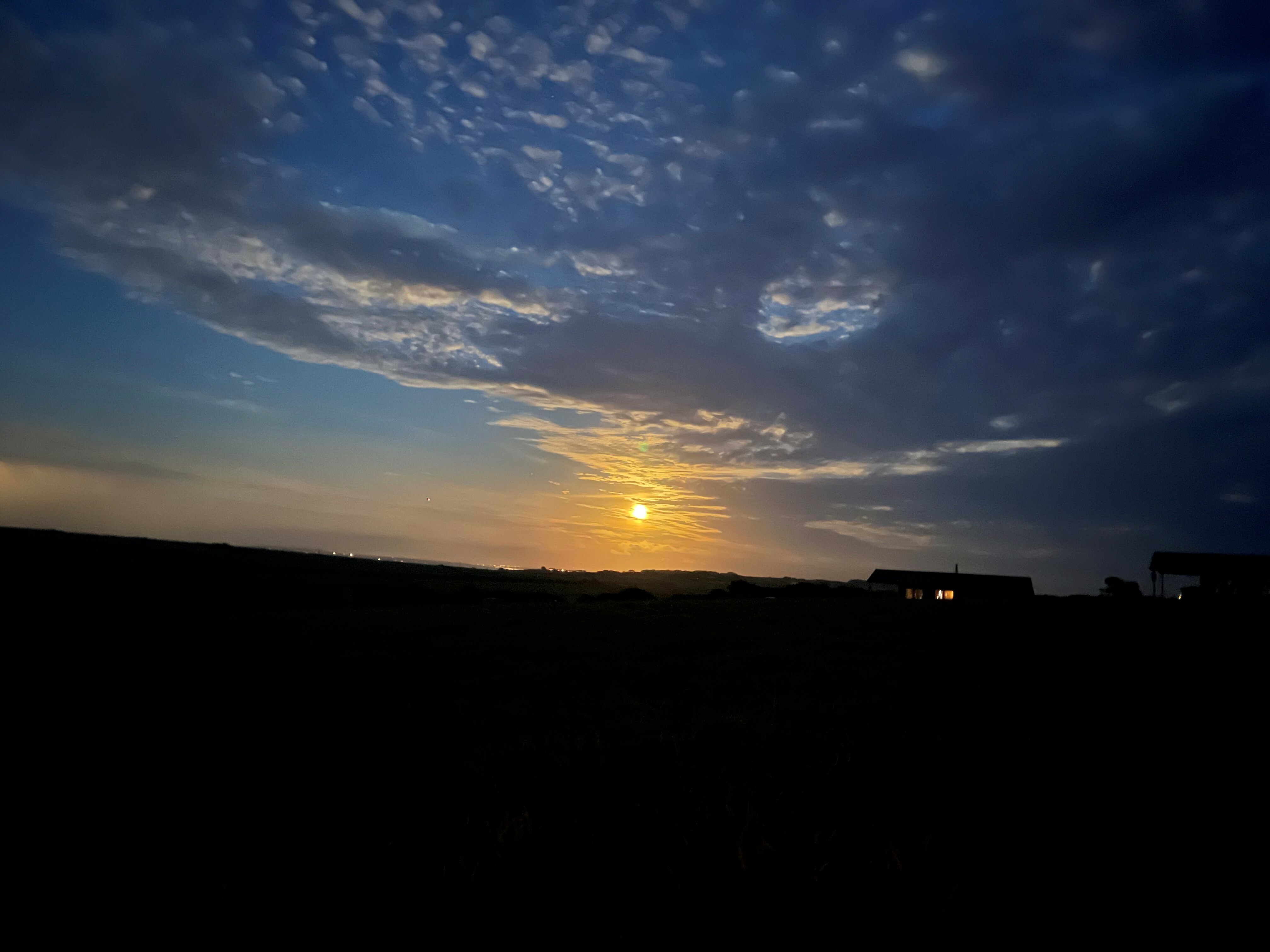 Gwel Teg farm, Cornwall
Cornwall is well-known for it's endless coastline, beautiful beaches and stunning views, but less visited are some of it's expansive moorland and heaths. Bodmin Moor in central Cornwall is home to a Dark Sky Park, an internationally recognised area that boasts stunning skylines to give great stargazing opportunities. With wide open moorland, you can be sure of dark skies and may even see the Milky Way from here! Stay nearby at Gwel Teg farm in Looe and you'll enjoy the best of daytime beaches and night-time starlight.

Pant Y March, Gywnedd (Wales)
Snowdonia (or more recently ne-ramed Eryri) National Park's vast expanses of undisturbed landscape is one of its unique qualities. These landscapes see little to no light pollution allowing for truly exceptional dark skies. Stay at Pant Y March which is just a couple of miles from the largest natural lake in Wales on the south side of Snowdonia National Park. Truly escaping from the bright lights of the city, you've got a good chance of seeing the Milky Way when stargazing here.

Mount Pleasant, Dorset
A less well-known AONB is Cranborne Chase near Salisbury, which is another of the UK's designated International Dark Sky Reserves. The whole AONB is classifed as a dark sky reserve so you'd be well placed no matter which area you visit. Central to the AONB you'll find Mount Pleasant, a working farm with horses, ponies, cows and pigs, ideal for animal lovers. But the exploration doesn't need to end when the animals retire to bed - grab a blanket and see if you can spot the Milky Way and the Andromeda galaxy, if the clouds allow!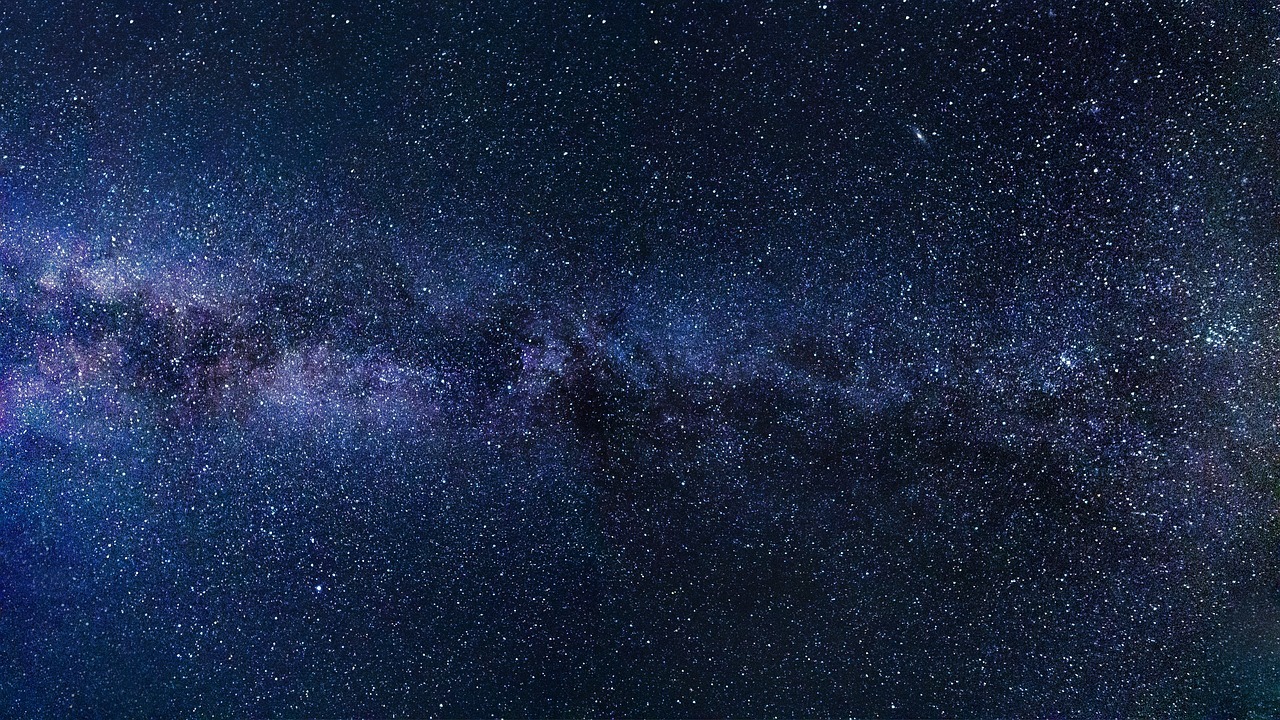 Our top three tips for stargazing:

Try to stay away from bright lights, including street lights and even mobile phones, they can make it harder for your eyes to adjust and see the array of stars above you.
Wrap up warm. You'll see more stars on a clear night but the temperature may be a little lower, so grab your coat or a snuggly blanket to stay warm.
Check the weather before you head out - clear skies with very little / no clouds are the perfect conditions for stargazing.
So, whether you're a seasoned astronomer or someone just looking to appreciate the beauty of the night sky, consider planning a trip to one of these Feather Down Farms for an unforgettable stargazing experience. The UK's dark skies are waiting to reveal their celestial wonders, and there's no better way to enjoy them than under the open sky in the rustic charm of a Feather Down Farm. In the words of astrologer Sky Walker, "The night sky is a timeless treasure trove".