At the start of a new year, you can often feel the excitement in the air about the possibilities, adventures and opportunities ahead for the next 12 months. And at Feather Down farms, we feel the same. As it's our 20th birthday, we want you to help us to celebrate the success of Feather Down over the last 20 years, as we can only do what we do with the support from our farmers and customers.
Last year we welcomed over 16,000 guests across 32 farms in the UK, and over 500 dogs enjoyed a holiday too! Let's take a look at why a farm stay with Feather Down farms should be added to your holiday list in 2023.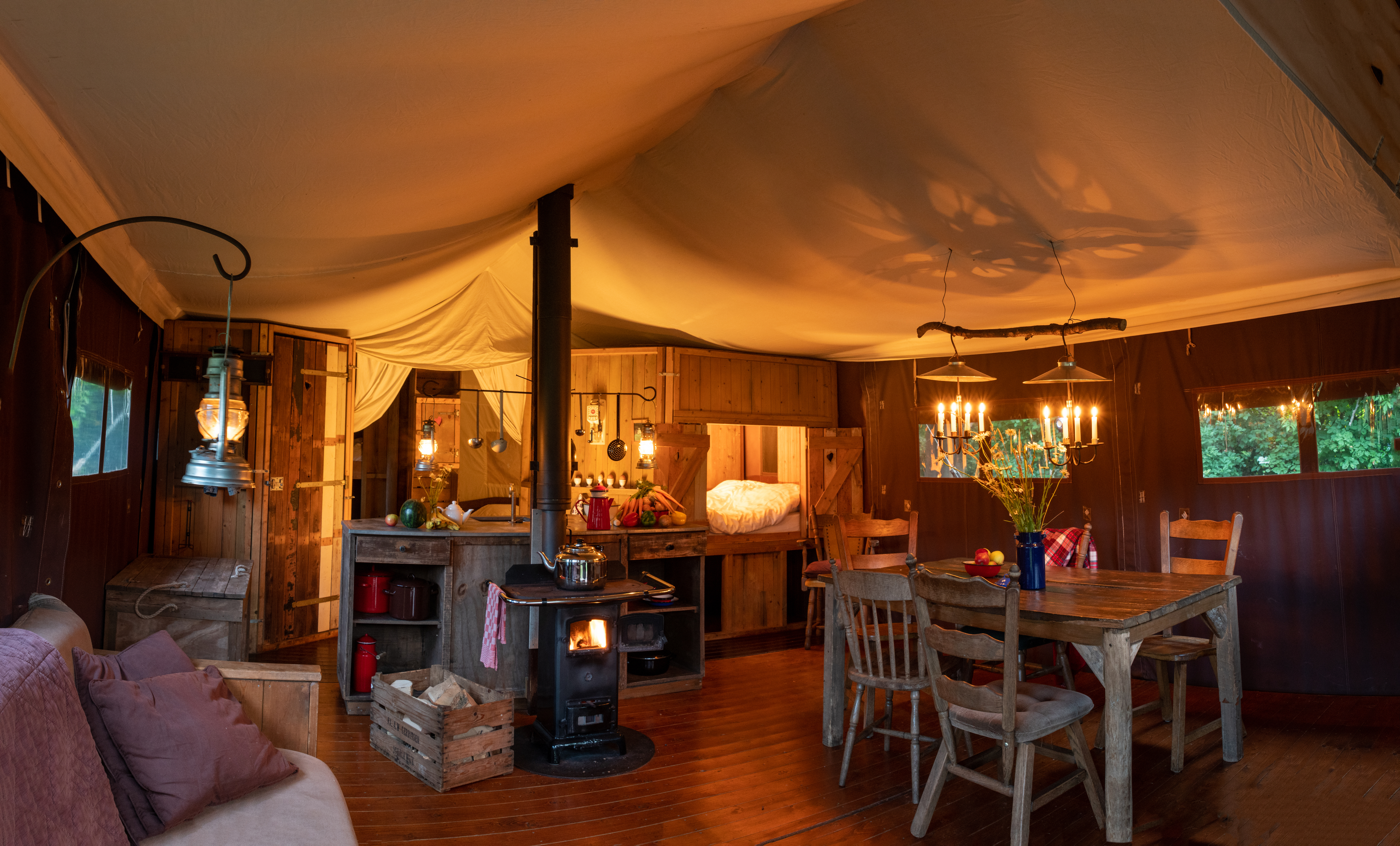 Why
Feather Down

farms?

Stepping into our canvas hideaways, you're whisked away to a spacious, luxurious home for your farm stay. With 500 square metres, there's plenty of space for the whole family to rest and enjoy their time away. Add the luxury of private showers, running water, three bedrooms, comfortable mattresses, thick duvets and soft pillows, along with your own fully equipped kitchen, and you'll be able to enjoy nature hassle-free and leave the kitchen sink at home. And at the end of an exciting day full of adventure, relax and unwind under the warm, ambient candlelight.

A farm stay is a truly unique holiday experience – where else can you wake up to the sounds of birds singing in trees near your cosy bedroom or look out from the sofa to spectacular scenery of rolling hills or river banks, with cows in the next meadow munching on the sweet grass. Outstanding natural beauty.

What's more, at Feather Down farms, you can learn about farm life with an exceptional farm tour, with all your questions answered by the resident farmer (and no doubt the many questions from your children too!). No farm stay would be complete without meeting and feeding the animals and experiencing natural wildlife surrounding you each day. Our farms are located across the UK, from meadows to woodlands and rivers to rolling hills, meaning you'll encounter the whole variety of beautiful British countryside.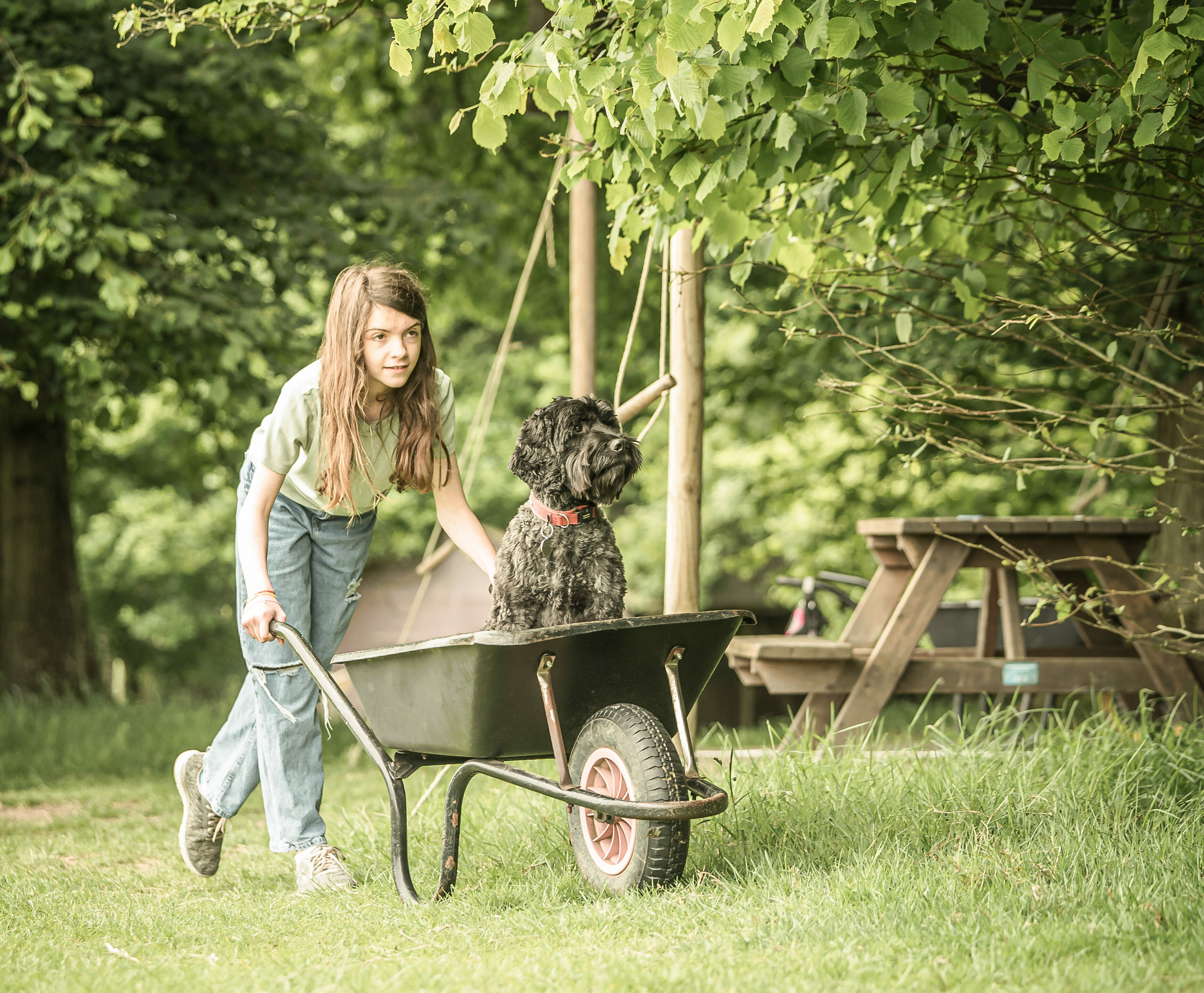 Start of the
2023 season
Although it's still a couple of months away, all planning is in place for the start of our 2023 season on 31st March at most farms. Our canvas hideaways have been thoroughly cleaned and stored ready for their journey across the UK to set-up each farm, with brand new bedding, pillows, equipment and of course, the logs ready for the wood-burners to keep you warm during your stay. All of the wood we use is sourced locally to each farm, ensuring that local businesses are supported and the distance travelled for this essential part of your stay is kept to a minimum.
Cooking dinner on your wood burner is an experience in itself. Imagine the smell of a hot farmers stew filling your tent, ready to sit around the table with your loved ones and share an evening of enjoying tasty food, playing games and spending quality time together with no distractions.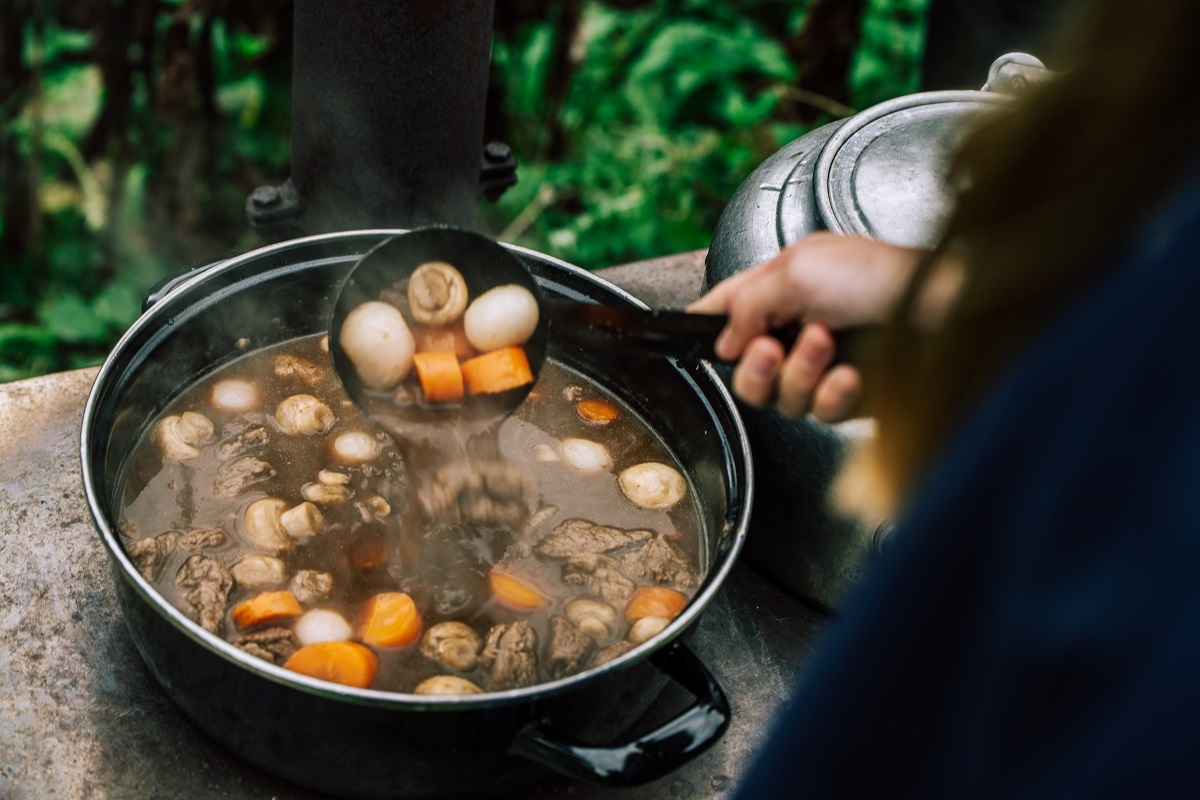 New farms
We will soon be launching some new farms and locations for our 2023 season, in addition to the 30 existing farms we already have signed-up for 2023. With some exciting new locations and experiences available on the farms, we can't wait to share these with you soon. Becoming a Feather Down farm is a great way for farmers to diversify their income and land, as well as providing great educational opportunities to teach children and adults alike about the UK farming industry and practice. To be the first to find out about the new farms, make sure you have signed up to our newsletters here.

Exciting
extras
What's a farm stay without a little relaxation and special treats? From hot tubs to breakfast packages, often it's the little extras that can create those magical moments during your holiday.
Our farms already offer varied activities to satisfy the adventurer in you, whether it be raft-building, fly-fishing, horse-riding or bottle feeding new-born lambs. Take time away from technology and disconnect from daily distractions to truly experience a Feather Down farm stay. Lose yourselves in wide open fields, skim stones across the water, play hide-and-seek with the kids and simply enjoy the freedom of being outdoors.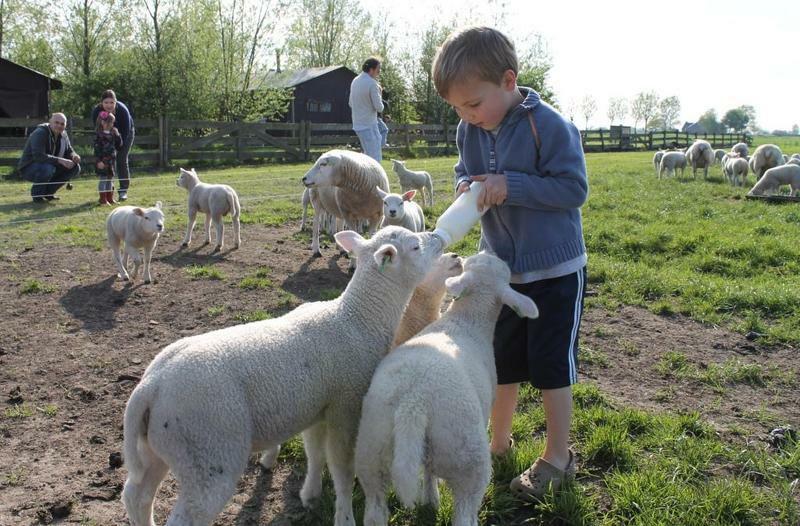 Special Occasions
Although it's our 20th anniversary, we know that Feather Down farms hold treasured memories for those who have celebrated their own special occasions with a short break or glamping holiday. From birthdays to Father's day, large family holidays and reunions, celebrate your occasion with a Feather Down farm stay.
If you have a large family celebration, why not take over the farm exclusively for you and your loved ones with our group glamping weekends? Many farms have communal areas including hay barns and large camp fire pits, the perfect way to spend quality time together with those you love. Take a look at our exclusive use availability.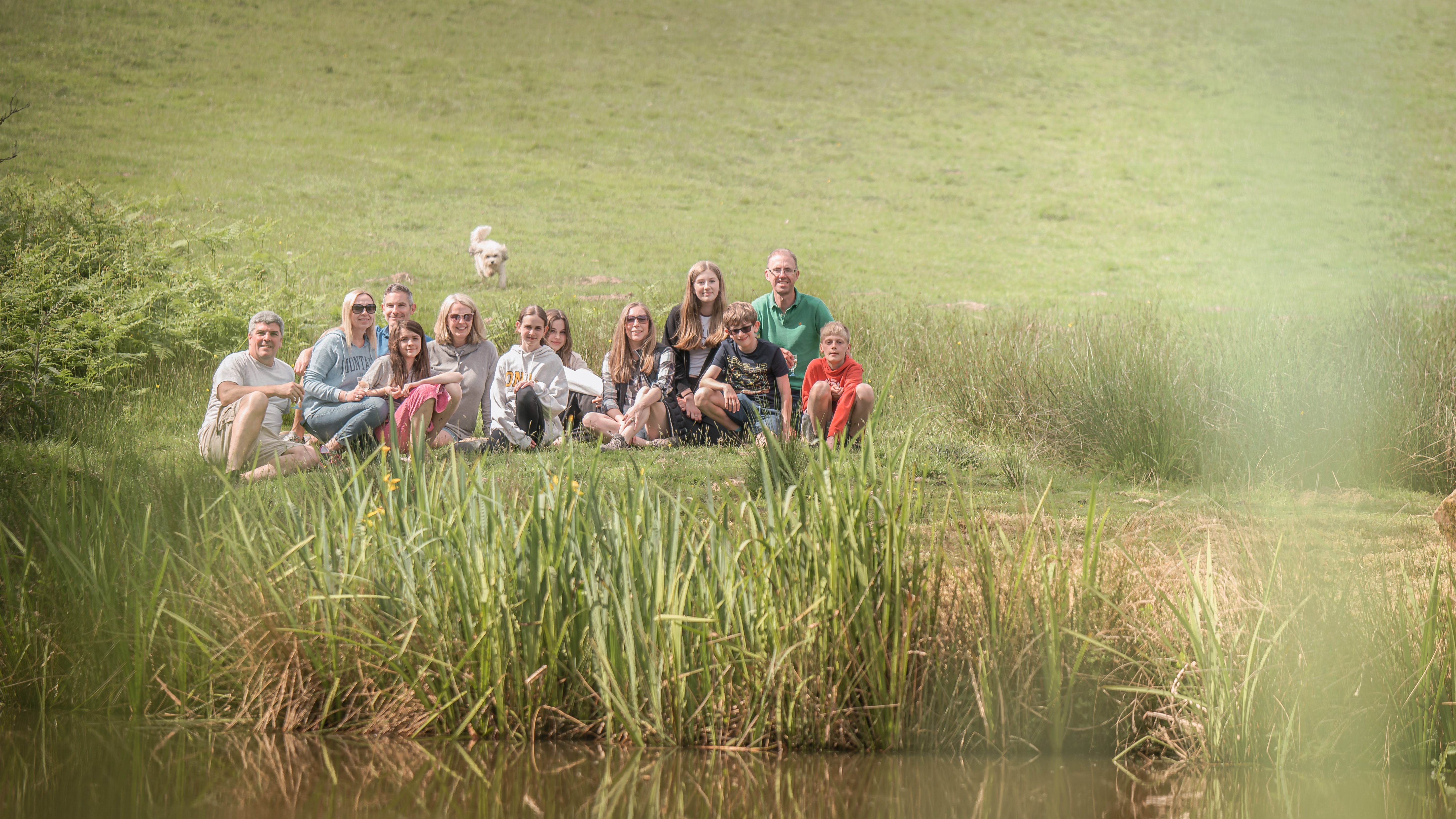 If you haven't booked a stay with Feather Down Farms this year, you'll be pleased to hear that we do still have availability for this coming season, including Easter holidays and May bank holiday weekends (there's three to choose from this year!).