Why is food so important?
The most straight-forward answer is to provide energy and nutrients so that we can carry out our daily tasks. But often, food is so much more than that. It brings us together for quality time spent around a table, usually laughing or sharing stories, or it gives us pleasant feelings of nostalgia and warmth through fond memories about a particular meal. It could be your grandma's classic lasagne recipe, or a unique dish shared at a special moment or time in your life.
Our farmers are passionate about what they do, and love to share this during your stay with a farm tour, whether they are a dairy farm, pig farm or grow crops (arable farm) - some of our farms are a mixture of all of these! The UK farming industry has a rich and diverse background with a huge range of food production taking place across the country.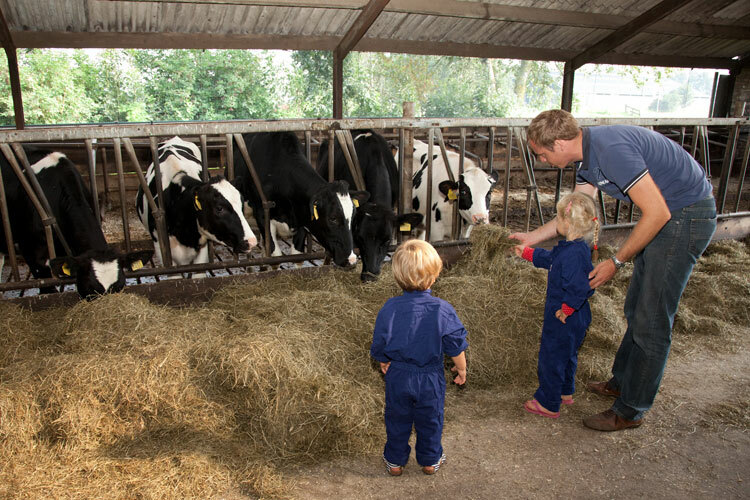 How can children get involved?
We think it's important children understand where their food comes from, and by connecting with where their food and drink comes from, it naturally encourages children to be more aware of the nutrients and benefits that come with eating healthy, fresh produce. ⁠
⁠
Little Dish embodies the belief that children deserve to eat real food that's packed full of goodness. Their panel of over 150 'Tiny Tasters' taste and review all their recipes so you know it's good enough for your little ones. Packed full of goodness and healthy ingredients, each recipe is nutritionally balanced for toddlers.⁠ ⁠
Their award-winning, fresh meals and recipes are the perfect way to fill little campers with plenty of goodness for lots of outdoor adventures.⁠
Make an activity of cooking on the log stove, or in the great outdoors
Nothing tastes better than cooking on fire, and a big part of a Feather Down stay is cooking on your log stove, or on the fire pit in the great outdoors, and sitting together as a family for your meals. That's what family time is all about. Most of our farms have honesty shops which offer fresh, local produce, so you can make the stew or one-pot meal.
For an easy and nutritious camping meal, the Little Dish Pastas, Curries and Risotto can be decanted into a saucepan and cooked on the hob until hot through. But if you want to cook from scratch, here's our delicious Pasta Bolognese recipe which can be cooked on a camping hob.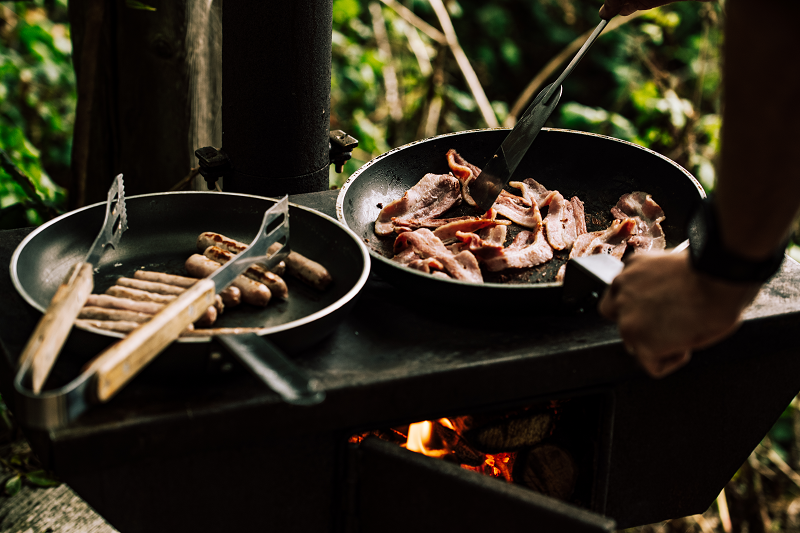 We asked Little Dish for their top tips for little campers:
Try a test run camping in your garden or living room to let your child see how it feels sleeping in a tent.
Bring more clothes than you think your little one will need - it may get muddy, wet or cold, and you'll thank yourself for being over prepared
Lots of snacks - dried fruit, oat bars, fresh carrots, will be your saviours when there's no fridge!

Let your child help - gathering kindling for the fire will give your little explorer a sense of accomplishment.

Host a campsite Olympics - use sticks to measure long jumps in the grass and have a stone-skimming contest

Get creative - flower pressing, bark art, and creating a fort are fun activities to inspire your little one's creativity using only the natural materials around them.