A brand new farm for the 2023 season, Foxglove Farm near Hungerford is a welcome addition to the Feather Down farm family. With a menagerie of animals and a unique care farm at the site, it offers an intimate glamping site with only 3 tents for this season. We spoke to Kathy to find out more about the farm and their journey into becoming a Feather Down farm.
Tell us about the history of Foxglove Farm / how it started?
Foxglove farm belongs to Simon alongside myself (I'm his partner Kathy). We are both from a farming background as far back to grandparents on both sides. Simon used to farm the land around Foxglove age 17, after finishing agricultural college. He took on the farm as a tenant farmer before purchasing in the 1990's for himself. It's a traditional working farm, next to Inkpen common nature reserve (which can be seen from the glamping area). I'm originally from Wales, with a small farm there as well.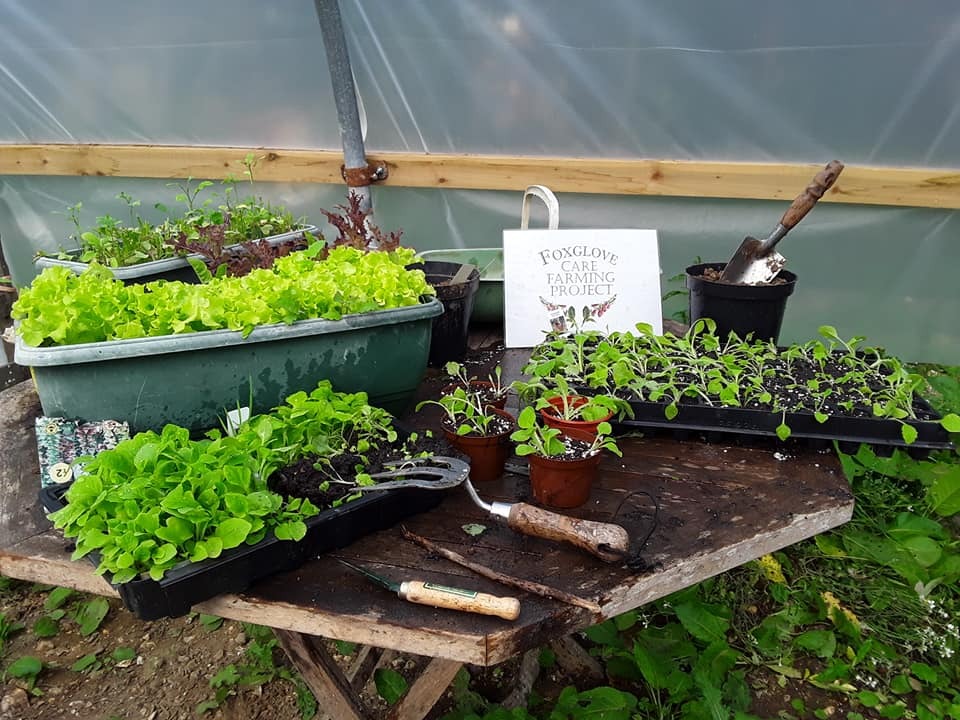 What makes Foxglove a 'care farm'? What does that mean?
Care farming is combining the care of the land and animals with the care and support of people. We have a small part of farm that is diversified from the main farm, and we welcome people from all backgrounds to come and participate in farming related activities. We encourage them to work with nature, which could involve planting seeds and flowers, grooming and feeding animals, walking the goats on lead or looking after little lambs. We also host open days to promote the social enterprise – we sell produce to the local community and any profits get reinvested into the project to enable us to host more people with additional needs or those who may be disadvantaged.
Why did you choose to open a care farm?
I'm a registered nurse and still work with vulnerable adults and young people. Back in the early 2000's, I was inspired by Monty Don's work with young offenders as well as my own work and knowledge into care farms and hoped to start something at my farm on the Shropshire border.
After meeting Simon and moving to Foxglove from Wales, we became foster carers for West Bucks council for 6/7 years, mainly looking after young children. We discussed creating a care farm together to help those who may be disadvantaged and started small, purchasing a polytunnel from a local farm that was closing as well as building some stables.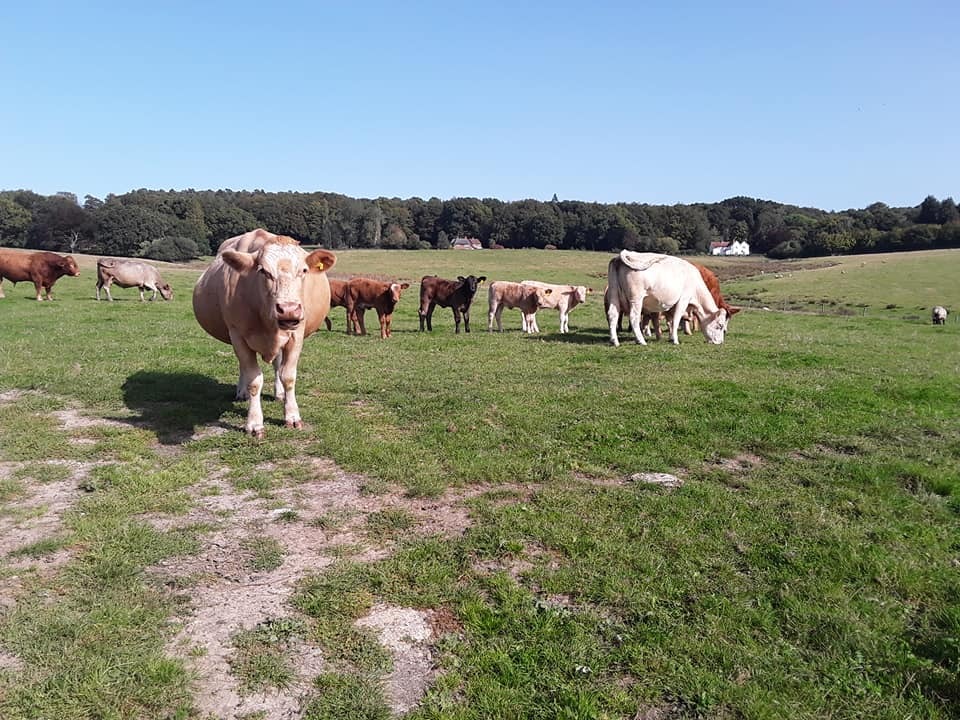 What animals do you have at the care farm?
We have some rare breed sheep at the care farm as well as South African boar goats - they are the ones with the long ears. Guests can get involved in being hands on within the care farm with grooming and feeding the animals, as well as visiting the honesty shop next to the care farm for local produce.
What animals are there at the main farm?
As a working farm, we have around 60 Devon x Angus suckler cattle, 600 mule x Suffolk sheep, a flock of pedigree Clun Forest sheep, many chickens and some indoor pigs (seasonally). You'll often see Flint our sheep dog around the farm, say hi if you see him. We also grow and harvest crops of sugar beet and turnips, mostly used as winter feed for our animals.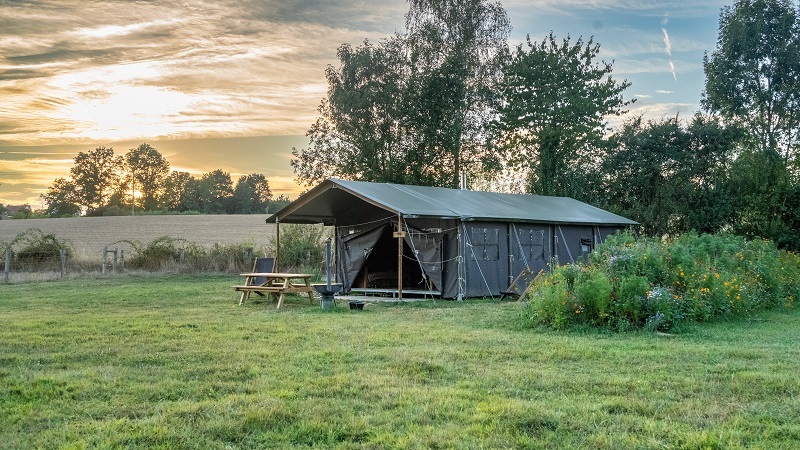 What made you decide to become a Feather Down farm?
A number of years ago, I saw it advertised in a magazine and received a Feather Down brochure about different farms and how it works. I've been trying to get Simon on board to go down this route for a long time and circumstances meant we were able to look into this further over the last 1-2 years. Although there were other farms nearby for a little while, Els got in touch and wanted to take us on-board. The last few months have had their challenges with the planning permission process, but we are happy to be part of the farm network and get started with our glamping opportunity.
We are excited to welcome Foxglove Farm to the Feather Down network. If you'd like to experience Foxglove farm this season, there's only 8 weekends available between 14th July - 1st September so be quick to secure your preferred dates!